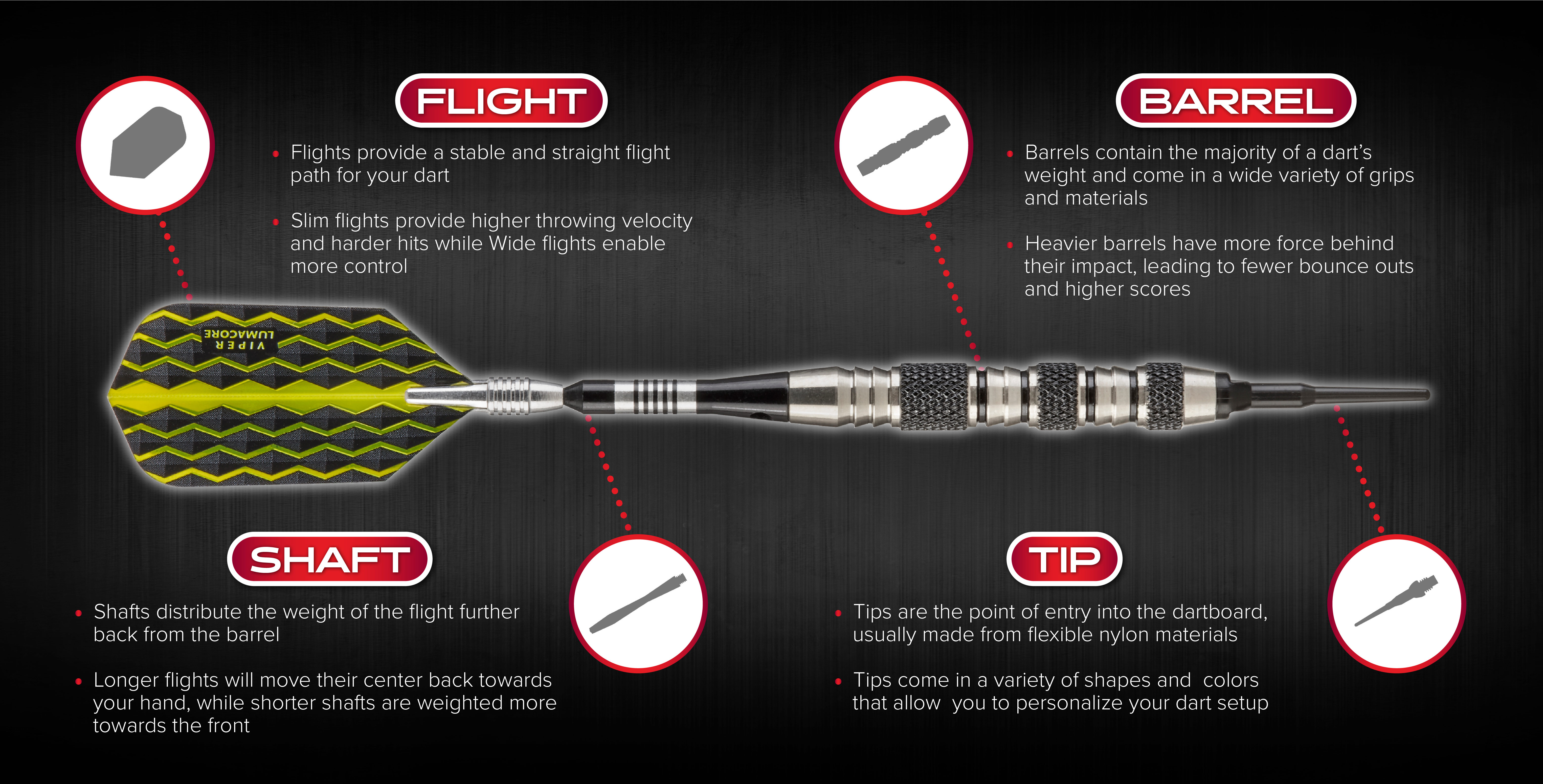 Every dart has four main components: the flight, shaft, barrel, and tip.
Flight
Flights stabilize your dart and provide a straight flight path. There are many different flight shapes, but the most common are slim and standard. Slim flights provide higher throwing velocity and harder hits, ideal for electronic dartboards, which require harder throws to stick into the dartboard. Standard flights have more surface area and enable more control, typically used with steel tip darts.
Shaft (Stem)
Shafts connect the flight and barrel of your dart, and come in a variety of shapes, sizes, and material. The most important thing to pay attention to when it comes to shafts is length. Longer shafts will shift your dart's center of gravity back towards the flight, while shorter shafts shift the weight towards the front of the dart. Generally, longer shafts are used with wider flights.
Barrel
Barrels contain the majority of the dart's weight and come in a wide variety of materials, sizes, and grips. Heavier barrels have more force behind their impact, which generally leads to fewer bounce outs and higher scores.
Tip (Point)
Tips are the point of entry into the dartboard and come in a variety of shapes and colors that allow you to personalize your dart setup. Soft tips are usually made from flexible nylon materials, while steel tips are made from, you guessed it... steel. Both soft and steel tip darts can be used on sisal dartboard, but steel tip darts should never be used on electronic dartboards.