Free Shipping

When you spend $50 and more

Quality Guarantee

Your happiness is our priority

Manufacturer Direct

Shop direct

Secure Checkout

Always private, safe, and secure
A time honored tradition of picnics and tailgates is back in a new convenient travel size with the Mainstreet Classics Micro Bag Toss Mini Game Set. You and your family will enjoy countless hours of fun tossing the bag back and forth into these well constructed bag toss targets. This game is designed with travel and portability in mind with foldable legs and a side carrying handle, not to mention the convenient size! There's no more fumbling around with awkward boards when you have Mainstreet Classics on your side! The travel size has other benefits too: combined with the soft bean bags, indoor play is much safer; kids will love a game that is sized for them, while adults will enjoy the greater challenge of smaller targets, to truly test their skills. Everything you need to get started is included: two targets and eight bean bags in two different colors that are durable enough to stand up to the toughest throws.
The classic tailgate and picnic favorite is now available in an easy to carrying travel package.
Compact construction and convenient carrying handles allows for maximum portability or storage when the play is over.
Smaller size makes an ideal target for kids and adults looking for a greater test of their skills.
Bean bags and small size allow for indoor use as well as outdoor.
Includes eight durable bean bags that will stand up to the harshest throwers.
Product Details
| | |
| --- | --- |
| Length: | 15.7 in |
| Width: | 10.5 in |
| Height: | 2.4 in |
| Weight: | 4.85 lbs |
| Warranty: | GLD Products Refurbished Guarantee |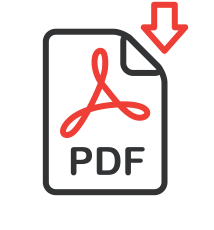 Download Product Manual
Shipping
This item Ships to
Delivery
Estimated between and
Our shipping team makes every effort to ship within 1-2 business days. Learn more here.
Fast Shipping

We work hard to ship your order as soon as possible, even orders with free shipping! We ship most orders out the same business day when placed before 1:00 PM Central time. Large game tables typically only take 1-2 business days to ship - one of the fastest ship times in the industry. Free shipping and any shipping estimates apply to US shipments only. Learn more about our shipping policies here.

Quality Guarantee

We stand by the quality of our products. If there's a defect, it breaks, or you've changed your mind, simply contact us and we'll work to make it right.

Manufacturer Direct

By shopping directly from GLD Products, we guarantee you're shopping the largest selection of Viper, Fat Cat, Casemaster, and Mainstreet Classics products found anywhere, on- or off-line. You can rest assured the product you receive is 100% authentic, and if anything goes wrong or you have any questions, our knowledgeable support staff is just an email away.

Secure Checkout

Financial security is essential when buying online. That's why we never store any of your payment information. We don't even see it! All payments are processed directly through Paypal, so your information is private, safe, and secure.
Micro bag toss
These were excellent could not tell they were refurbished!