Free Shipping

When you spend $50 and more

Quality Guarantee

Your happiness is our priority

Manufacturer Direct

Shop direct

Secure Checkout

Always private, safe, and secure
The Showdown Electronic Dartboard from Viper is sure to provide hour after hour of epic dart duels. Featuring the regulation size, 15.5" dartboard target face, you'll get the proper practice you need to school your foes. The Showdown features 32 games and over 590 scoring options to assure that you'll never run out of ways to put your dart throwing skills on display. The stylish color scheme utilizes vivid red and blue on a bright white to make your board stand out among competitors. With segments constructed from durable thermoplastic, you need not worry about your board breaking after only a few throws. Furthermore, the Showdown features concave segment holes that lock in your shots. It comes equipped with an automatic LCD scoreboard with cricket displays, so you'll never have to worry about inaccurate bookkeeping. Multiplayer options support up to 8 players, so no one needs to sit on the sideline. Included with your dartboard, you get two sets of starter darts, so you are ready to play straight out of the box.
Tournament Quality Regulation 15.5" Target Face.
32 Games with over 590 Options including up to 8 player multiplayer, including team play.
Target Tested Tough segments withstand your toughest throws time after time with Concave Segment Holes reduce bounce outs.
A simple interface gives the best dart experience.
Powered by 3 AA batteries for a cord free board.
Includes 6 soft-tip starter darts, a one year warranty and mounting hardware for quick setup.
Product Details
| | |
| --- | --- |
| Length: | 21.9 in |
| Width: | 19.5 in |
| Height: | 1.2 in |
| Weight: | 4.0 lbs |
| Target Face Diameter: | 15.5 inches |
| Warranty: | GLD Products Refurbished Guarantee |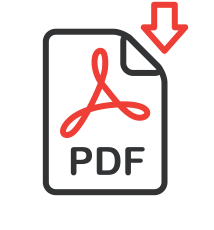 Download Product Manual
WARNING: This product may expose you to chemicals such as Lead which is known to the state of California to cause Cancer, birth defects and/or other reproductive harm. For more information, please go to P65Warnings.ca.gov
Shipping
This item Ships to
Delivery
Estimated between and
Our shipping team makes every effort to ship within 1-2 business days. Learn more here.
Fast Shipping

We work hard to ship your order as soon as possible, even orders with free shipping! We ship most orders out the same business day when placed before 1:00 PM Central time. Large game tables typically only take 1-2 business days to ship - one of the fastest ship times in the industry. Free shipping and any shipping estimates apply to US shipments only. Learn more about our shipping policies here.

Quality Guarantee

We stand by the quality of our products. If there's a defect, it breaks, or you've changed your mind, simply contact us and we'll work to make it right.

Manufacturer Direct

By shopping directly from GLD Products, we guarantee you're shopping the largest selection of Viper, Fat Cat, Casemaster, and Mainstreet Classics products found anywhere, on- or off-line. You can rest assured the product you receive is 100% authentic, and if anything goes wrong or you have any questions, our knowledgeable support staff is just an email away.

Secure Checkout

Financial security is essential when buying online. That's why we never store any of your payment information. We don't even see it! All payments are processed directly through Paypal, so your information is private, safe, and secure.