Free Shipping

When you spend $50 and more

Quality Guarantee

Your happiness is our priority

Manufacturer Direct

Shop direct

Secure Checkout

Always private, safe, and secure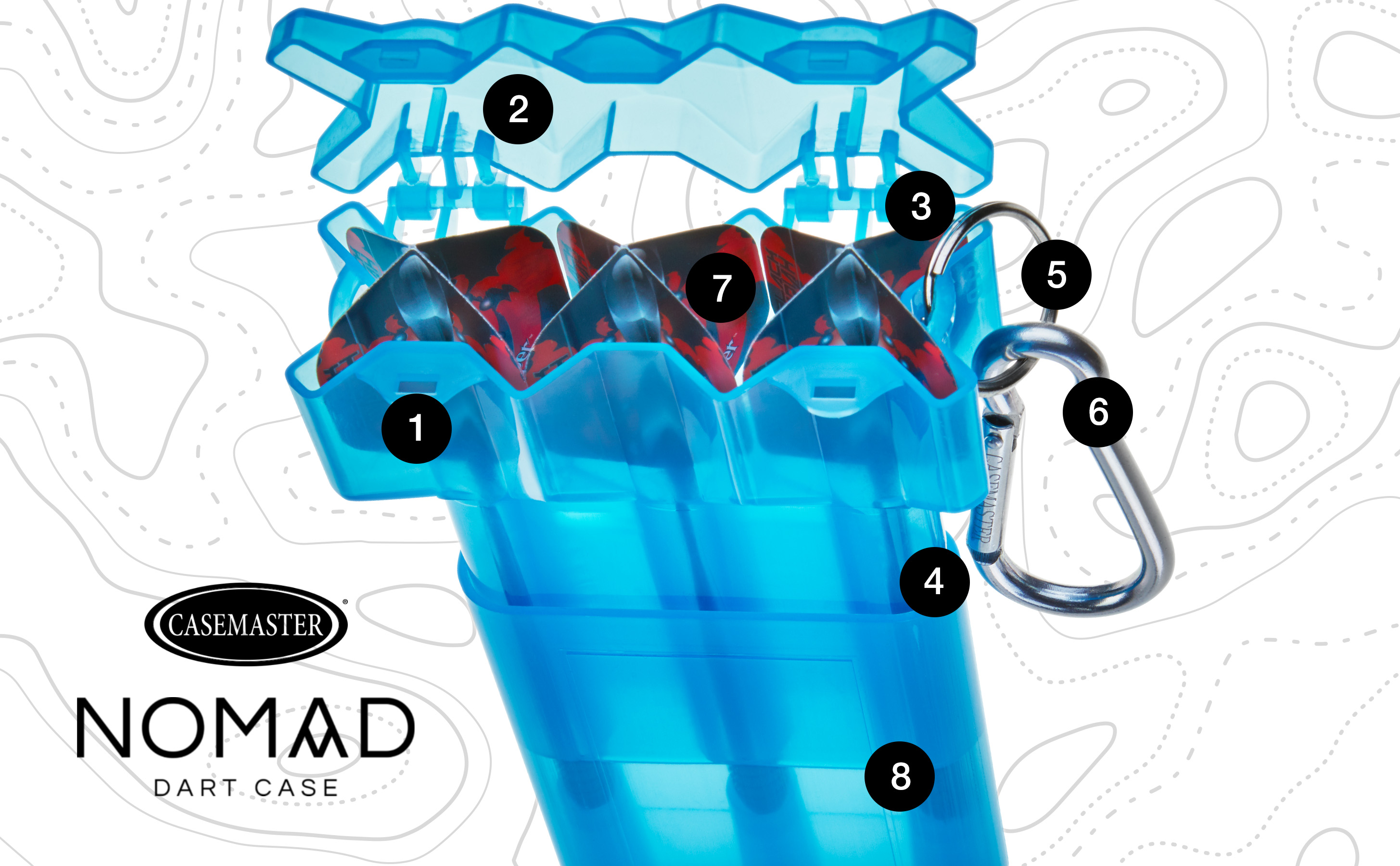 Casemaster's most portable case yet!
(1) Dual Clip Closure - These strong clips form a tight seal and keep the Nomad case securely closed until game time.
(2) Anti-Crush Flight Cavity - Keep flights safe flights by protecting them with the Nomad's custom form fitting shell.
(3) Quad Hinge System - Four points of contact allow these hinges to function with low stress, extending their life significantly.
(4) Adjustable Size - Notched grooves allow the bottom of the case to be reconfigured to fit darts up to 6.5 inches in length! This allows for a more secure fit during transport.
(5) Keyring Attachment - Clip anything you desire onto this compact lightweight case.
(6) Carabiner Clip Included - Clip and go! The included Carabiner clip allows you to attach this case to anything.
(7) One Full Set - Stores 3 fully assembled darts up to 6.5 inches long.
(8) Moisture Resistant Shell - The Nomad's hard shell exterior is designed to repel moisture. No need to worry when you set it down on a counter or pub table.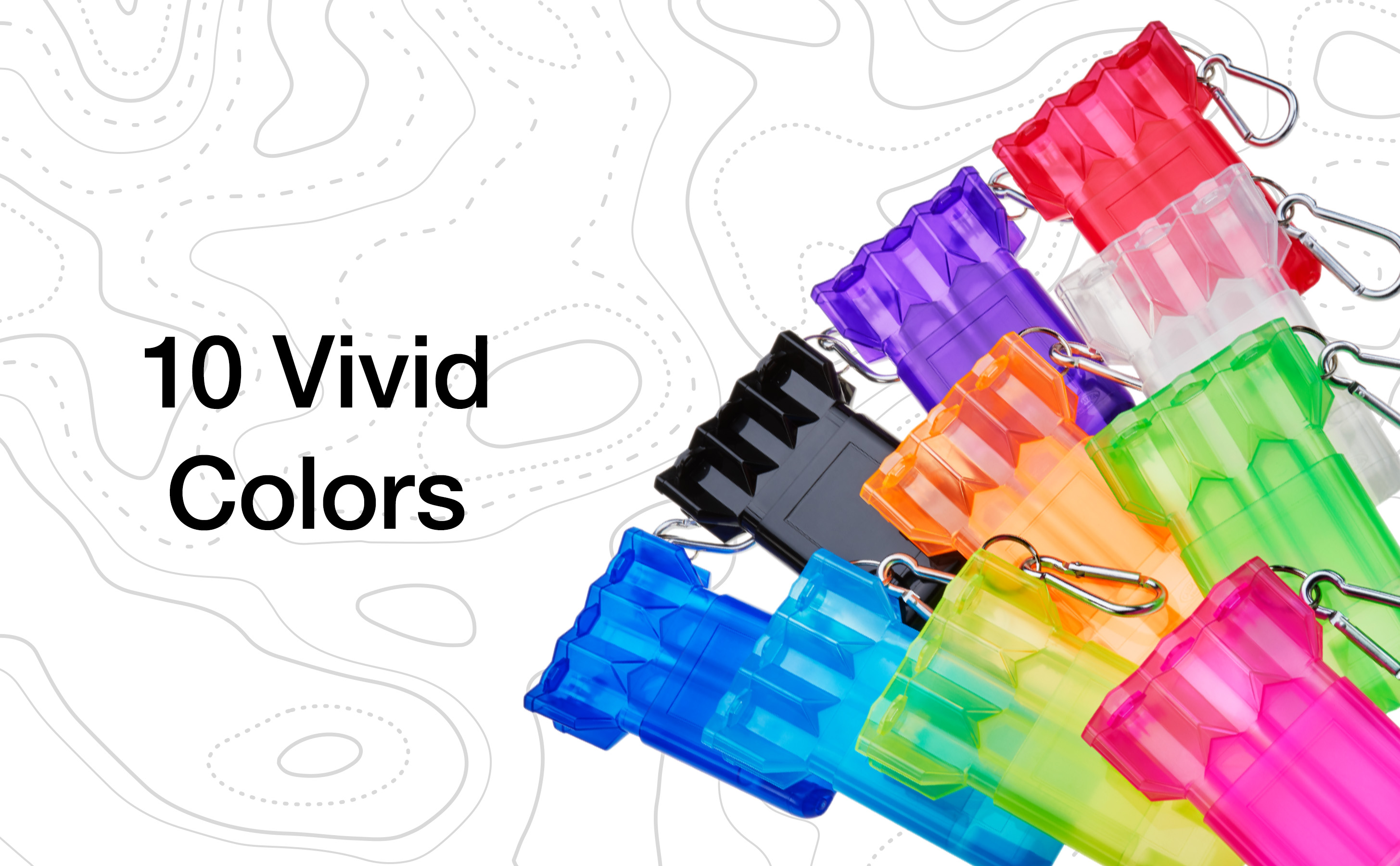 If you got it, Flaunt it
With 10 bold color options, we are sure to have the favorite for you!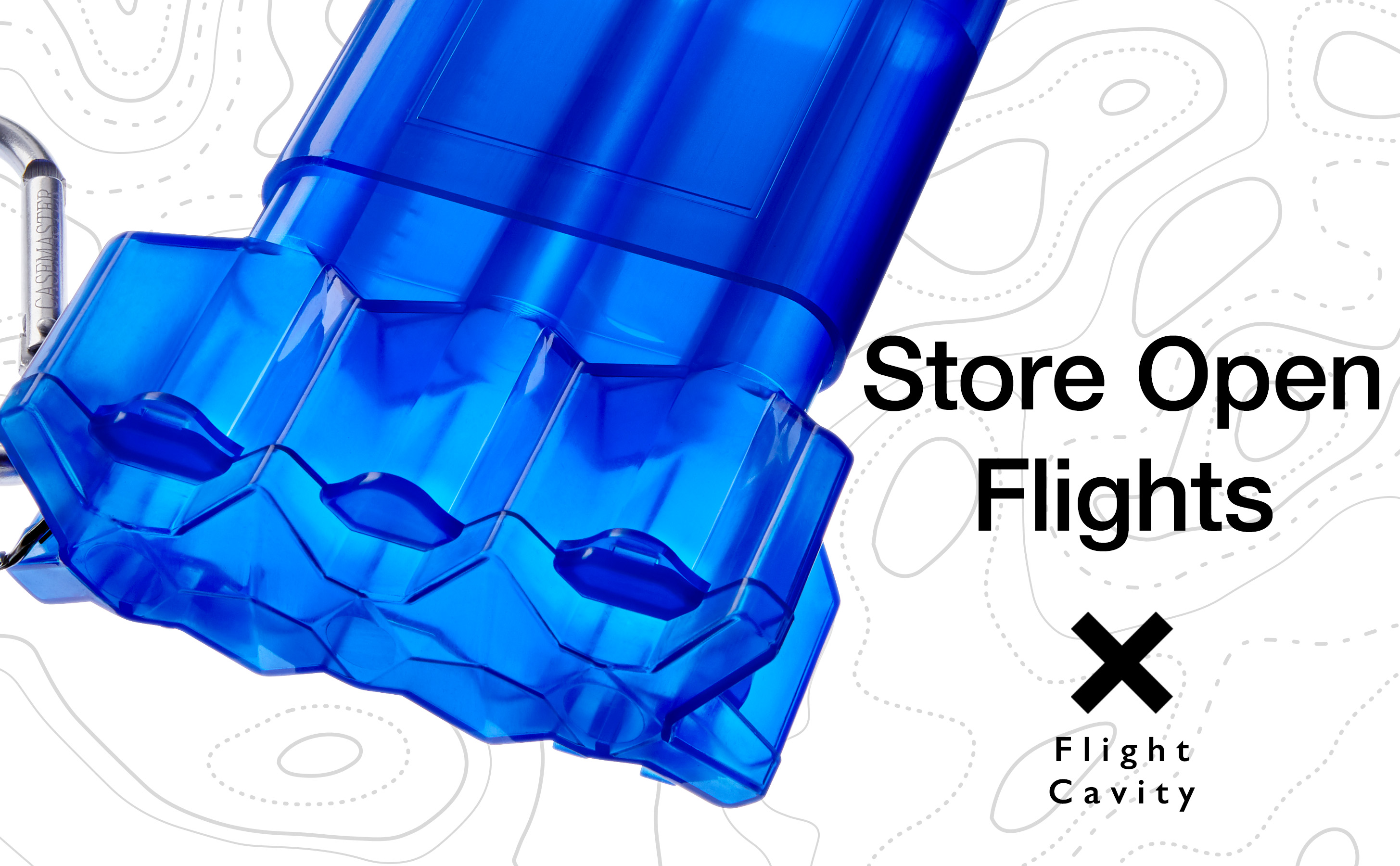 Uniquely Designed Anti-Crush X-Flight Cavity
Comprised of dual right angles, the Nomad's X-Flight cavity has been specifically designed to house all types and shapes of flights. The intersecting points at each right angle are optimized to lock in your flight, keeping it stationary at all times during transit. Leave the flights on your darts and never fold them down again!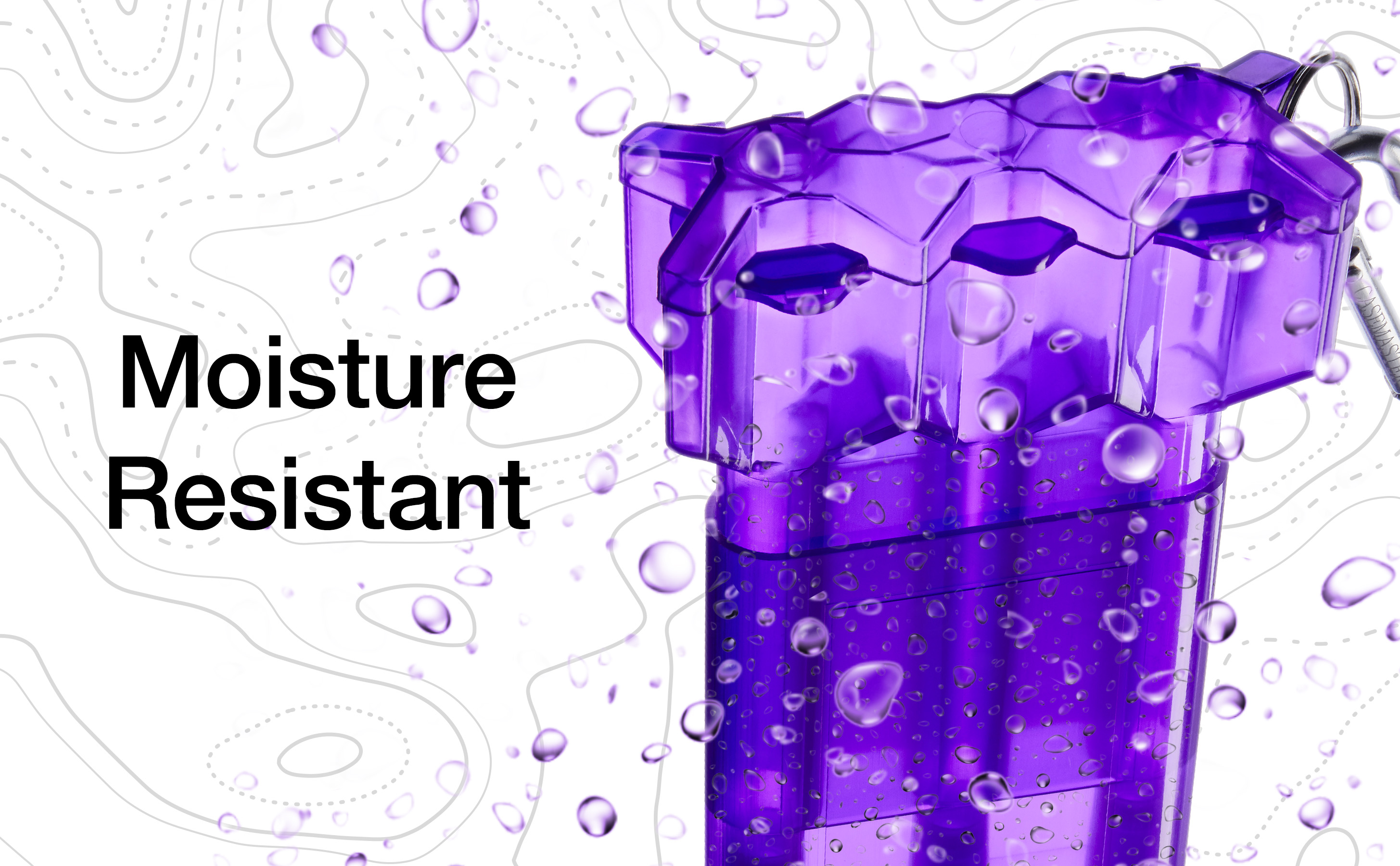 Repels Liquid With a Glossy Finish
The Nomad's hard shell exterior is designed to repel moisture. No need to worry when you set it down on a counter or pub table!


Any time you have to rise to a challenge, you'll always be prepared to throw down with the Nomad Dart Case. The Nomad is perfect for darters on the go. Its adjustable design fits steel tip or soft tip darts up to 6.5 inches, without the need for disassembly. Its form-fitting shape is made to safely hold slim, standard, or molded dart flights without crushing them and prevents the dart set from shifting in transit. You can use the included Casemaster Companion to clip your Nomad to a bag or belt so your darts are always at the ready.. The Nomad comes in ten stylish colors to match any dart, so you can always look your best.
Adjustable dart case can conveniently hold 3 fully assembled darts up to 6.5 inches long
Houses both steel tip and soft tip darts, Standard, Slim, and Molded Flights
Flights are protected by a stylish form-fitting shell
Includes a Casemaster Companion Clip for easy accessibility
Available in 10 color options so you can customize your style
Warranty: GLD Products Refurbished Guarantee
WARNING: This product may expose you to chemicals such as Lead which is known to the state of California to cause Cancer, birth defects and/or other reproductive harm. For more information, please go to P65Warnings.ca.gov
Shipping
This item Ships to
Delivery
Estimated between and
Our shipping team makes every effort to ship within 1-2 business days. Learn more here.
Fast Shipping

We work hard to ship your order as soon as possible, even orders with free shipping! We ship most orders out the same business day when placed before 1:00 PM Central time. Large game tables typically only take 1-2 business days to ship - one of the fastest ship times in the industry. Free shipping and any shipping estimates apply to US shipments only. Learn more about our shipping policies here.

Quality Guarantee

We stand by the quality of our products. If there's a defect, it breaks, or you've changed your mind, simply contact us and we'll work to make it right.

Manufacturer Direct

By shopping directly from GLD Products, we guarantee you're shopping the largest selection of Viper, Fat Cat, Casemaster, and Mainstreet Classics products found anywhere, on- or off-line. You can rest assured the product you receive is 100% authentic, and if anything goes wrong or you have any questions, our knowledgeable support staff is just an email away.

Secure Checkout

Financial security is essential when buying online. That's why we never store any of your payment information. We don't even see it! All payments are processed directly through Paypal, so your information is private, safe, and secure.