Casemaster Parallax Cue Case Purple
Order in the next to get it by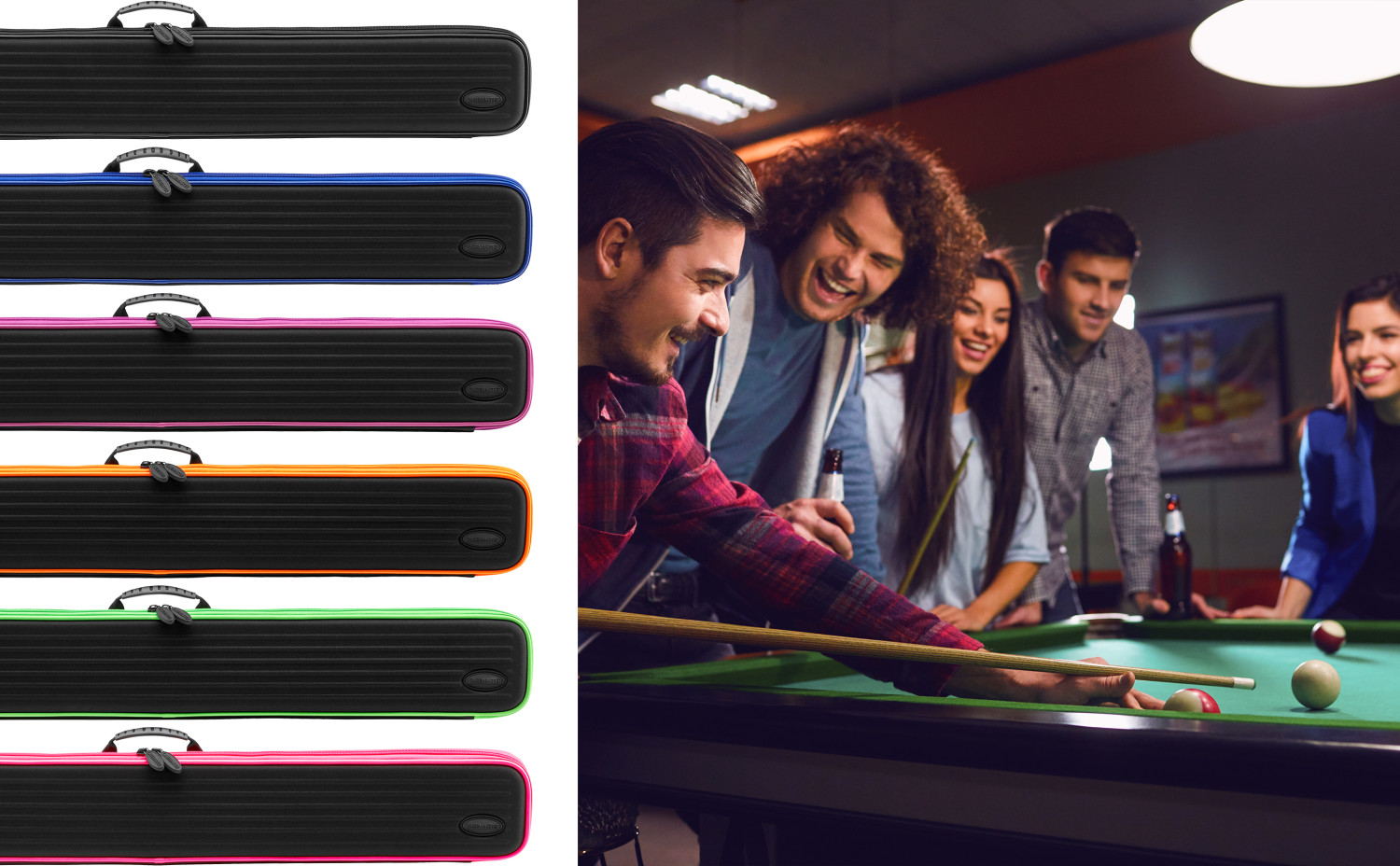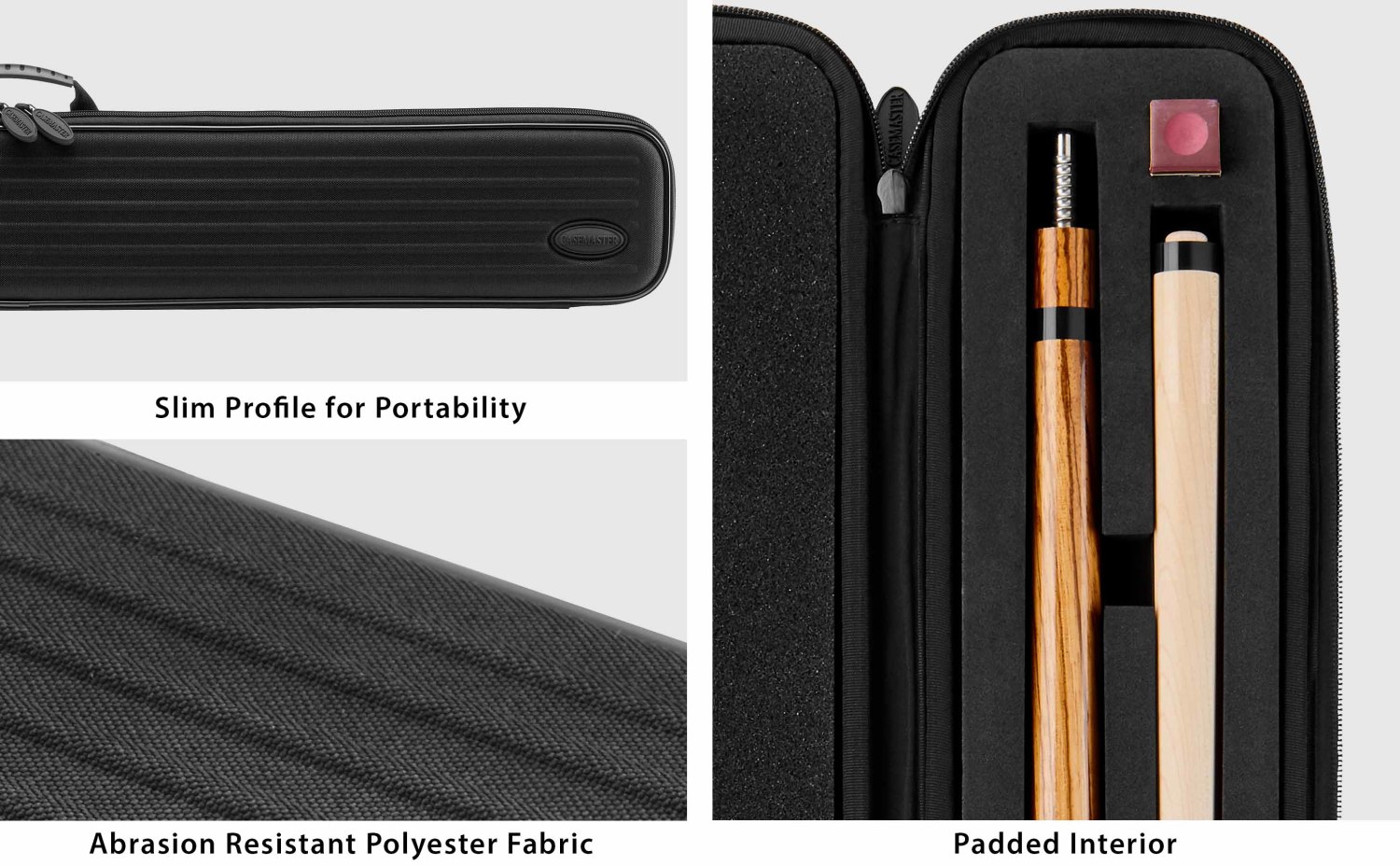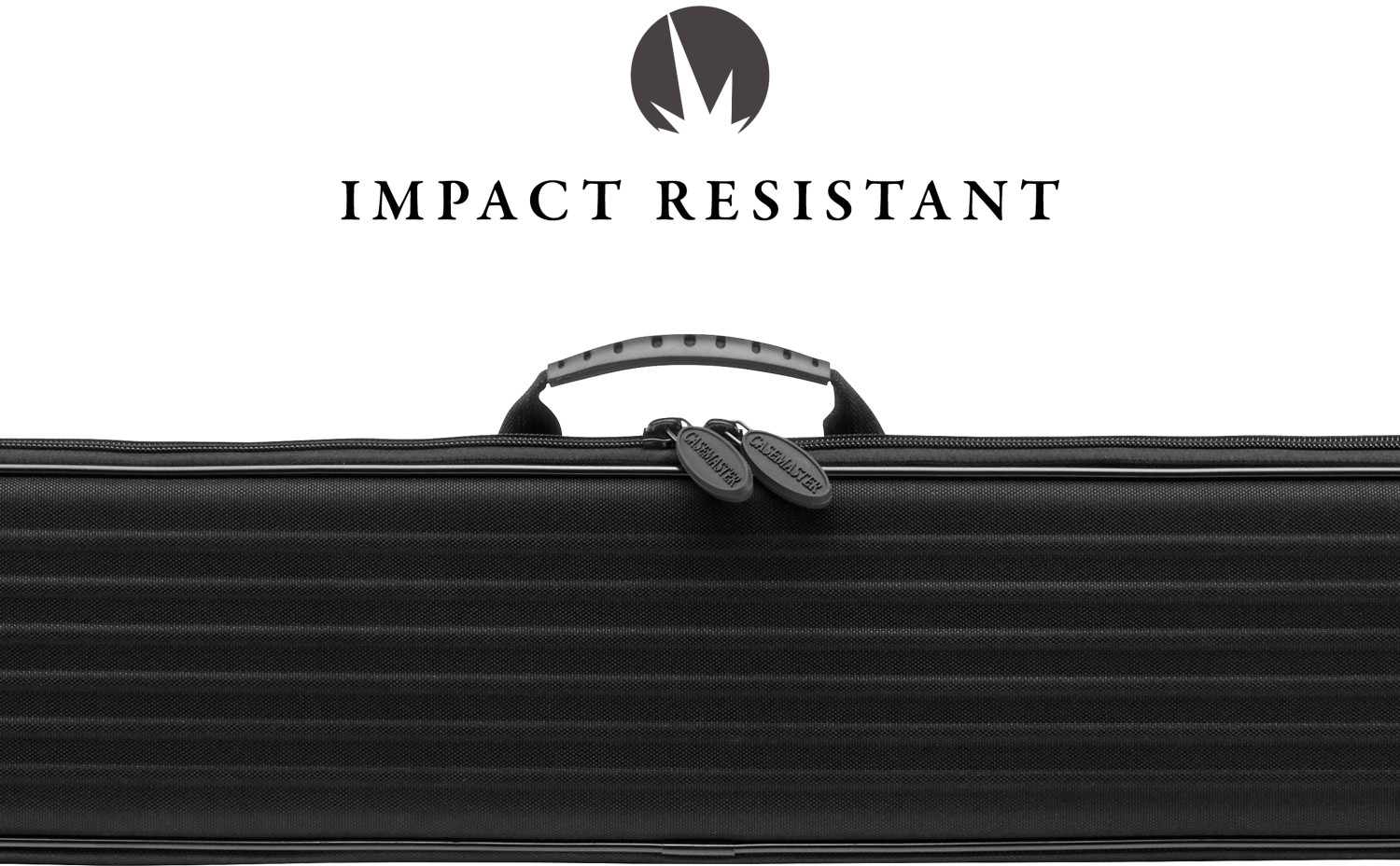 The Casemaster Parallax billiard cue case is the ultimate single cue storage solution. It's made out of 600D Oxford Fabric, a heavyweight material that is exceptionally durable. The Parallax pool cue case is designed to keep your cue safe from absorbing impacts and moisture. The tightly woven fabric repels water, keeping your cue nice and dry. It's also abrasion-resistant, so it won't rip apart exposing your cue to the elements. Inside are form-fitting foam slots that gently hold your cue in place, keeping it from rattling during transport. The foam inserts also help absorb impacts, so you don't need to worry about your cue cracking or warping. The Parallax cue case fits one disassembled pool cue, one butt and one shaft, as well as a spare chalk cube. Cue and chalk sold separately.
Abrasion Resistant - Heavyweight polyester fabric resists wear and tear, ensuring your cue is protected
Water Repellant - The Parallax cue case uses tightly woven fabric to keep water and moisture out
Padded Interior - Foam-lined inserts brace your cue against impacts, preventing cracks and warping
Sleek Design - Features a comfortable rubber handle and slim profile so you can bring your cue anywhere
Capacity - Fits one disassembled pool cue, butt and shaft, as well as spare cue chalk, cue and chalk sold separately
Shipping
This Item Ships to
Delivery
Estimated between and
Will usually ship within 1-2 business days.
We ship our products right away.
Your order will ship from Muskego, WI. Small parcel shipments typically take 3-5 days to arrive. LTL shipments (most game tables) typically take 5-10 days to arrive. All estimates apply to US shipments only. Free shipping applies to the contiguous United States.

Returns are easy.
Simply contact us for a returns number and send your item back to our warehouse. We'll get you a replacement or refund in a snap!
100% Quality Guarantee
We stand by the quality of our products. If there's a defect, it breaks, or you've changed your mind, simply contact us and we'll work to make it right.

Fast Shipping
We work hard to ship your order from our warehouse as soon as possible, even orders with free shipping! We ship most items out the same business day when placed before 2:00 PM Central time. Larger items like table games typically take only 1-2 business days to ship - one of the fastest ship times in the industry. All estimates apply to US shipments only. Free shipping applies to the contiguous United States. Learn more about our shipping policies here.


Manufacturer Direct
By shopping directly from GLD Products, we guarantee you're shopping the largest selection of Viper, Fat Cat, Casemaster, and Mainstreet Classics products found anywhere, on- or off-line. You can rest assured the product you receive is 100% authentic, and if anything goes wrong or you have any questions, out knowledgeable support staff is just a phone call or email away.

Secure Checkout
Financial security is essential when buying online. That's why we never store any of your payment information. We don't even see it! All payments are processed directly through Paypal, so your information is private, safe, and secure.