Viper 850 Electronic Dartboard
Order in the next to get it by
Product Description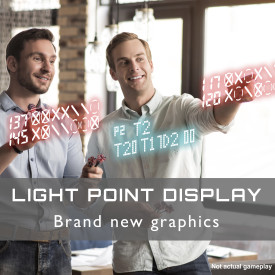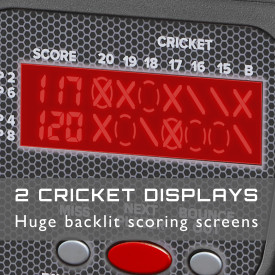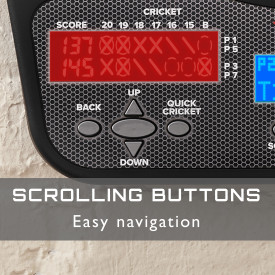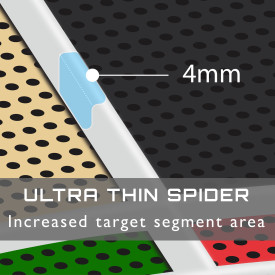 The advanced Viper 850 Electronic Dartboard provides the next level in dart gaming.
Headlined by the ultra bright triple score display, the 850 provides the best scoring experience yet. Enhanced definition on the central display allows for better scoring graphics than ever before seen, while the traditional double cricket display utilizes the best brightest LED in the industry for high visibility. The options are numerous with 50 games pre-programmed into the board and over 470 scoring variations.
The 850 features an expertly constructed 15.5" target face for heavy use and high scores. Featuring Target-Tested-Tough segments made from High Grade Nylon, the 850 endures the toughest throws! Each segment features locking holes and is connected by ultra-thin spider to minimize bounce outs and maximize scores. The 850 includes six soft tip darts to get you throwing right away and a throw line measuring tape to ensure your games are from the right distance.
Ultra bright display - Advanced technology gives the scoreboard display extra clarity and enhanced graphics
Top quality segments - Durable Target-Tested-Tough segments stand up to heavy use and feature locking holes to reduce bounce-outs
50 Awesome games - The options are vast with tons of classic favorites and new innovations, over 450 variations
Enhanced scoring experience - Ultra-thin spider and extended catch ring provide key improvements to increase scoring and guide darts into the board
Included accessories - Six starter darts get you into the game sooner and a throwline measuring tape ensures that you're at regulation distance
Product Details
| | |
| --- | --- |
| Length: | 24.25 in |
| Width: | 19.5 in |
| Height: | 1.15 in |
| Weight: | 5.0 lbs |
| Target Face Diameter: | 15.5 inches |
| Warranty: | Limited 1 year |
Download Product Manual
WARNING: This product may expose you to chemicals such as Lead which is known to the state of California to cause Cancer, birth defects and/or other reproductive harm. For more information, please go to P65Warnings.ca.gov
Questions about this warning? Check out our Prop 65 info page.
Shipping
This Item Ships to
Delivery
Estimated between and
Will usually ship within 1-2 business days.
We ship our products right away.
Your order will ship from Muskego, WI. Small parcel shipments typically take 3-5 days to arrive. LTL shipments (most game tables) typically take 5-10 days to arrive. All estimates apply to US shipments only. Free shipping applies to the contiguous United States.

Returns are easy.
Simply contact us for a returns number and send your item back to our warehouse. We'll get you a replacement or refund in a snap!
100% Quality Guarantee
We stand by the quality of our products. If there's a defect, it breaks, you've changed your mind simply send it back to us and we'll cheerfully issue a refund (re-stocking fees may apply on certain items).

Fast Shipping
We work hard to ship your order from our warehouse as soon as possible, even orders with free shipping! We ship most items out the same business day when placed before 2:30 PM Central time. Larger items like table games typically take only 1-2 business days to ship - one of the lowest ship times in our industry. All estimates apply to US shipments only. Free shipping applies to the contiguous United States.


Manufacturer Direct
By shopping directly from GLD Products, we guarantee you're shopping the largest selection of Viper, Fat Cat, Casemaster, and Mainstreet Classics products found anywhere, on- or off-line. You can rest assured the product you receive is 100% authentic, and if anything goes wrong or you have any questions, out knowledgeable support staff is just a phone call away.

Secure Checkout
Financial security is essential when buying online. That's why we never store any of your payment information. We don't even see it! All payments are processed directly through Paypal, so you information is private, safe, and secure.
Best!!
Had a smaller one that the speaker went out/ different brand. bought it for my wife as a gift. She is in love with the Viper 850!! it meets and exceeds all. Thank you VIPER!!