Free Shipping

When you spend $50 and more

Quality Guarantee

Your happiness is our priority

Manufacturer Direct

Shop direct

Secure Checkout

Always private, safe, and secure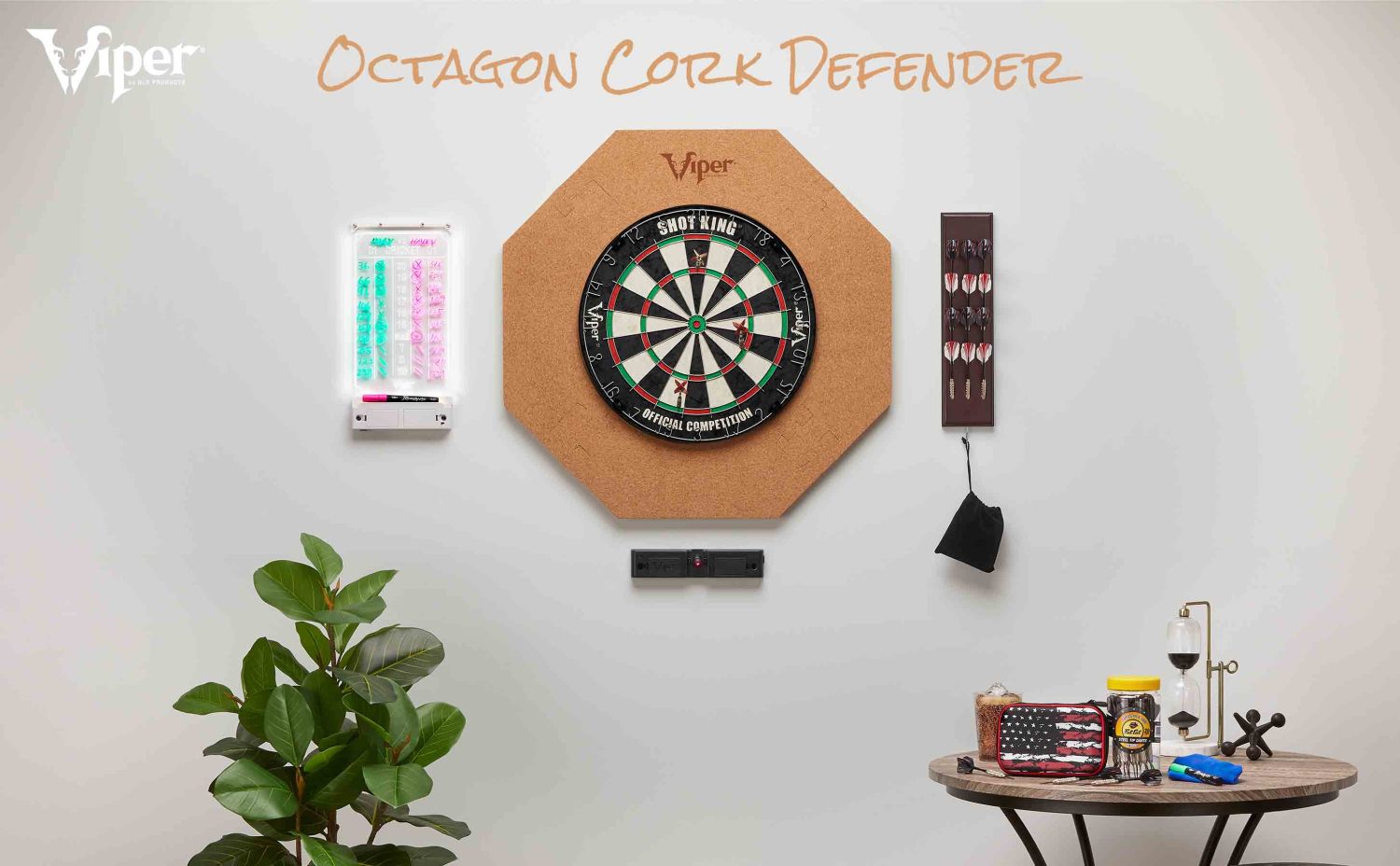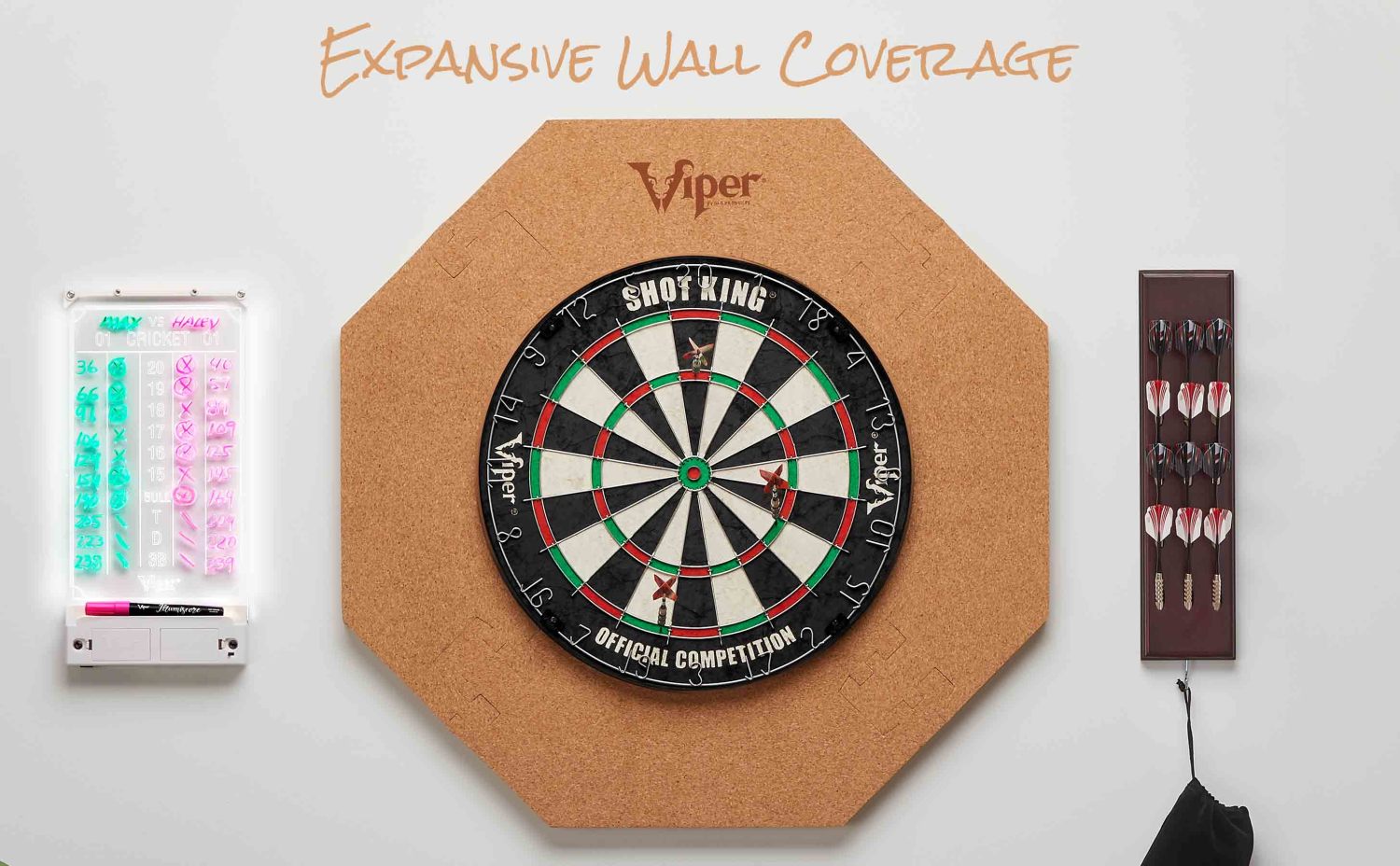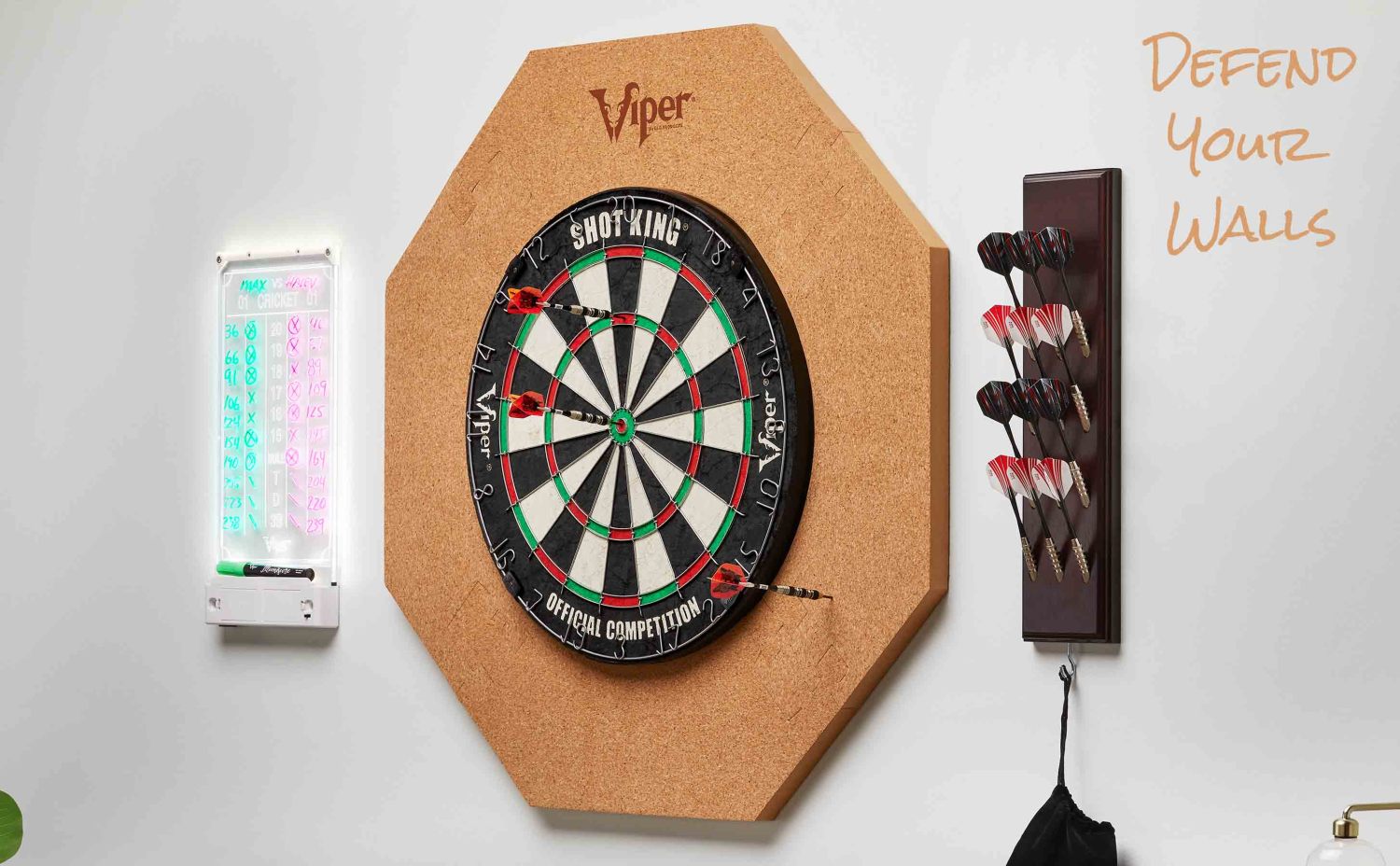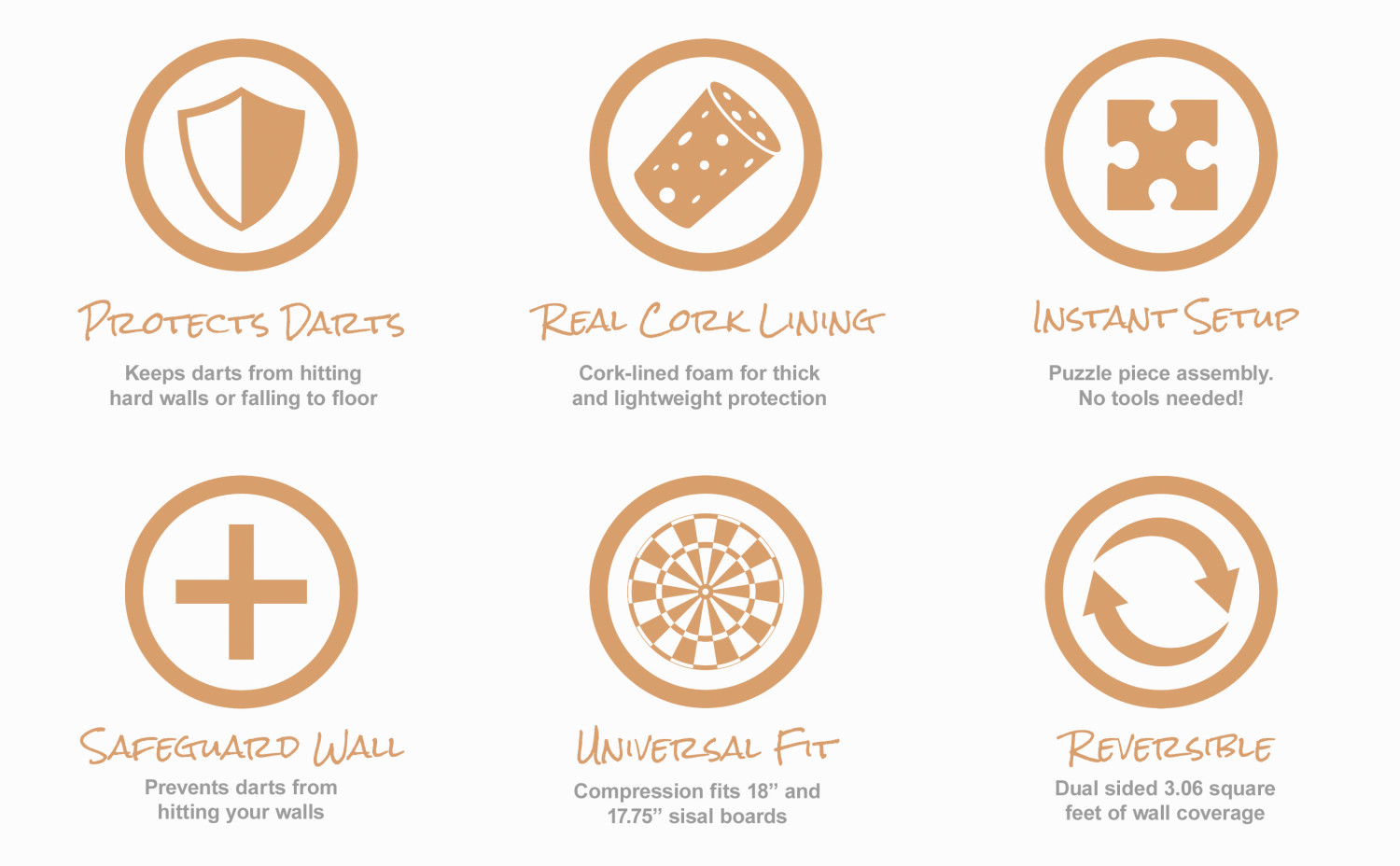 The Viper Defender Octagonal Dartboard surround is the easiest way to protect your walls from errant dart throws. The EVA Foam is 1" thick so you don't need to worry about darts penetrating through, but it's also light enough to easily hang on your wall without any extra support. Installation is incredibly easy, simply snap the segments together and place it onto your dartboard for 3.06 square feet of protection. To make things easy, this surround is compatible with both 18" and 17.75" regulation sisal dart boards. The included adhesive compression band can be used to ensure a tight fit on either sized dartboard so you don't need to worry about darts sliding by. Dartboard and darts are sold separately.
Safeguard Your Wall - Durable 1" thick EVA foam prevents your darts from damaging your wall by providing an extra 3.06 square feet of coverage
Reversible - Both sides are lined with real cork so the surround can be easily flipped to prolong its lifespan and give you a cleaner look
Universal Compatibility - Works with both 18" and 17.75" sisal dart boards, simply use the included adhesive band for smaller dart boards
Protect Your Darts - Catches your darts and protects them when playing on harder surfaces, like cement or brick
Quick Setup - Simply snap the segments together and mount it around your dartboard to use, no extra holes in your wall
Product Details
| | |
| --- | --- |
| Length: | 28.87 in |
| Width: | 28.87 in |
| Height: | 1.0 in |
Shipping
This item Ships to
Delivery
Estimated between and
Our shipping team makes every effort to ship within 1-2 business days. Learn more here.
Fast Shipping

We work hard to ship your order as soon as possible, even orders with free shipping! We ship most orders out the same business day when placed before 1:00 PM Central time. Large game tables typically only take 1-2 business days to ship - one of the fastest ship times in the industry. Free shipping and any shipping estimates apply to US shipments only. Learn more about our shipping policies here.

Quality Guarantee

We stand by the quality of our products. If there's a defect, it breaks, or you've changed your mind, simply contact us and we'll work to make it right.

Manufacturer Direct

By shopping directly from GLD Products, we guarantee you're shopping the largest selection of Viper, Fat Cat, Casemaster, and Mainstreet Classics products found anywhere, on- or off-line. You can rest assured the product you receive is 100% authentic, and if anything goes wrong or you have any questions, our knowledgeable support staff is just an email away.

Secure Checkout

Financial security is essential when buying online. That's why we never store any of your payment information. We don't even see it! All payments are processed directly through Paypal, so your information is private, safe, and secure.