Free Shipping

When you spend $50 and more

Quality Guarantee

Your happiness is our priority

Manufacturer Direct

Shop direct

Secure Checkout

Always private, safe, and secure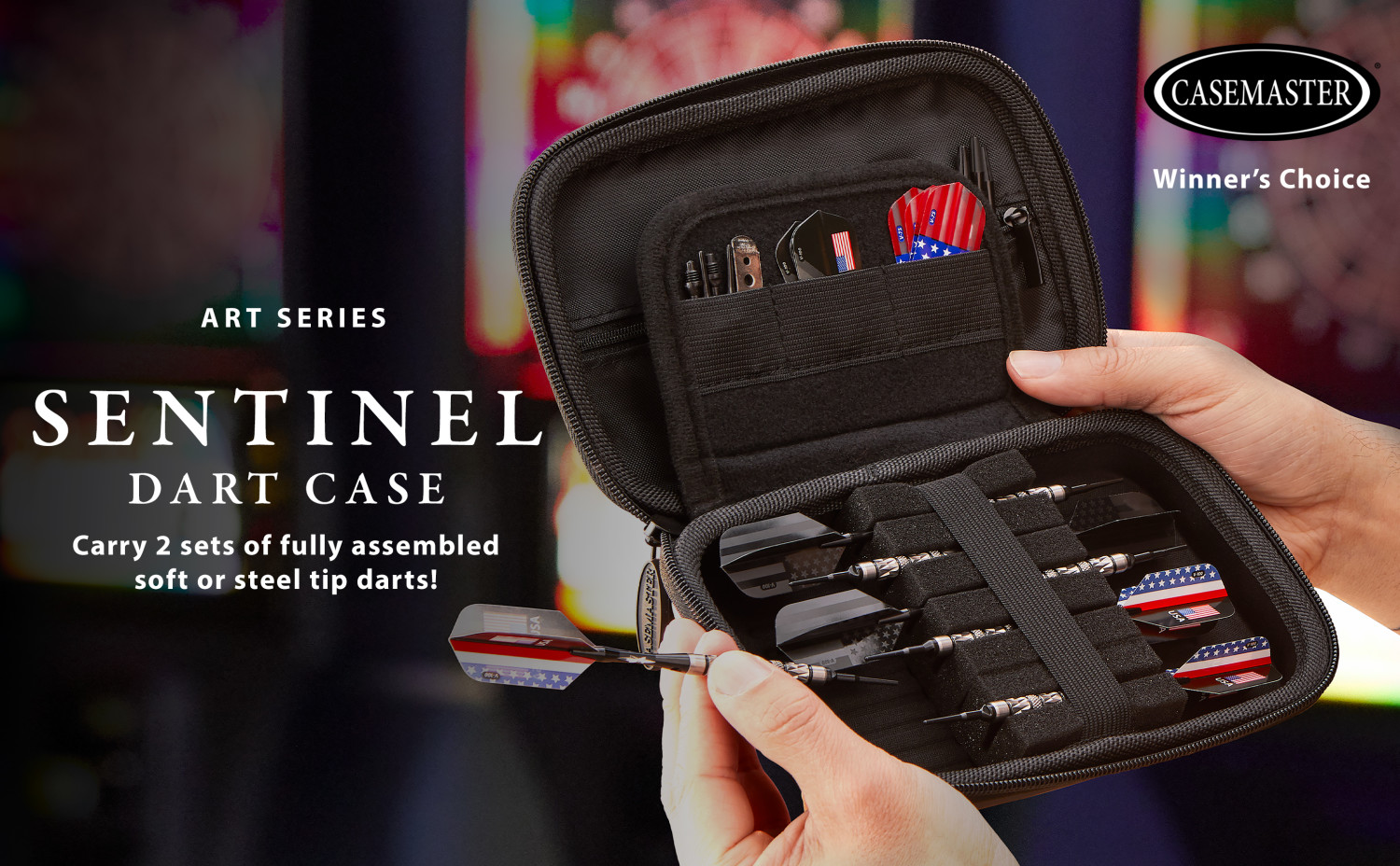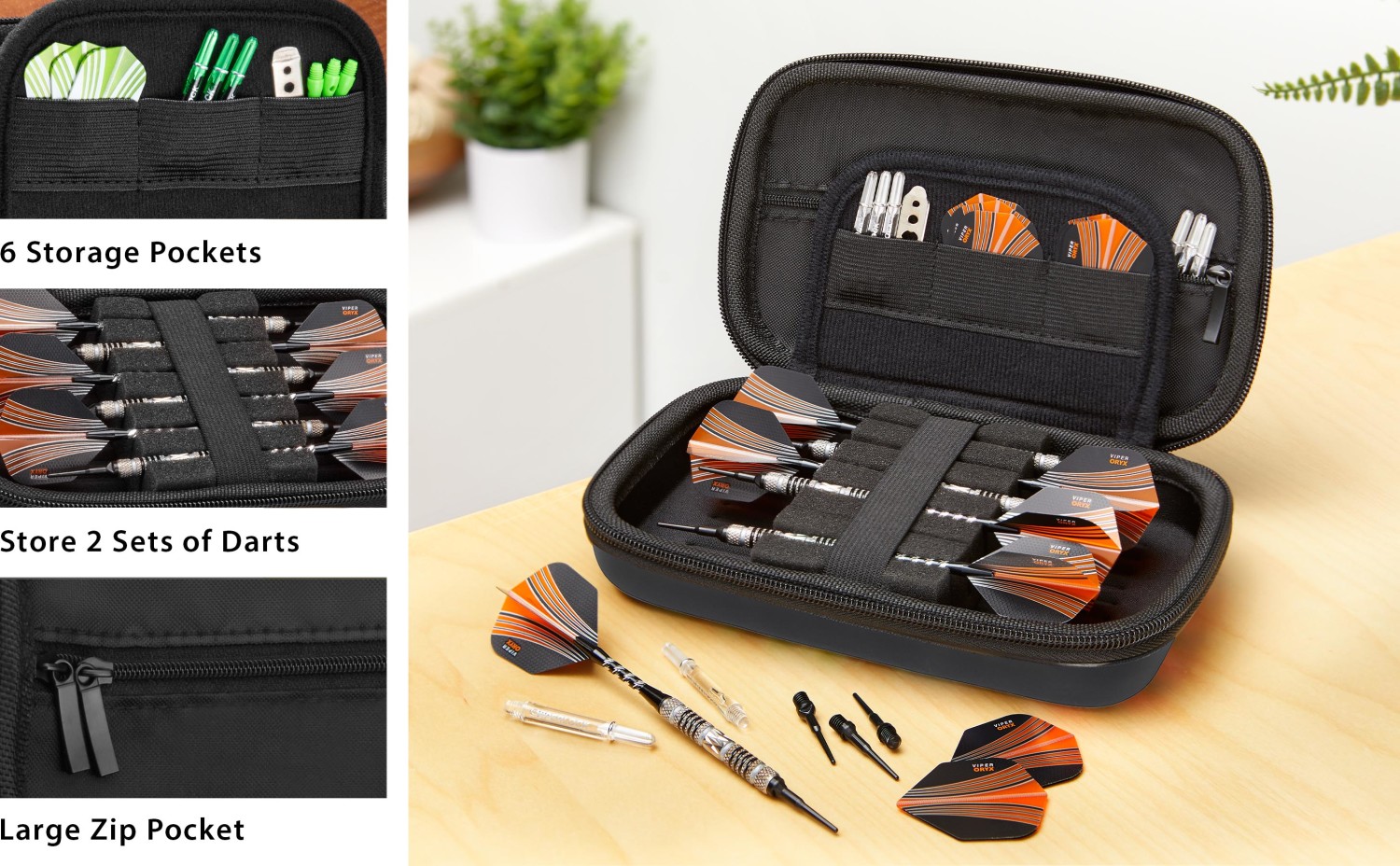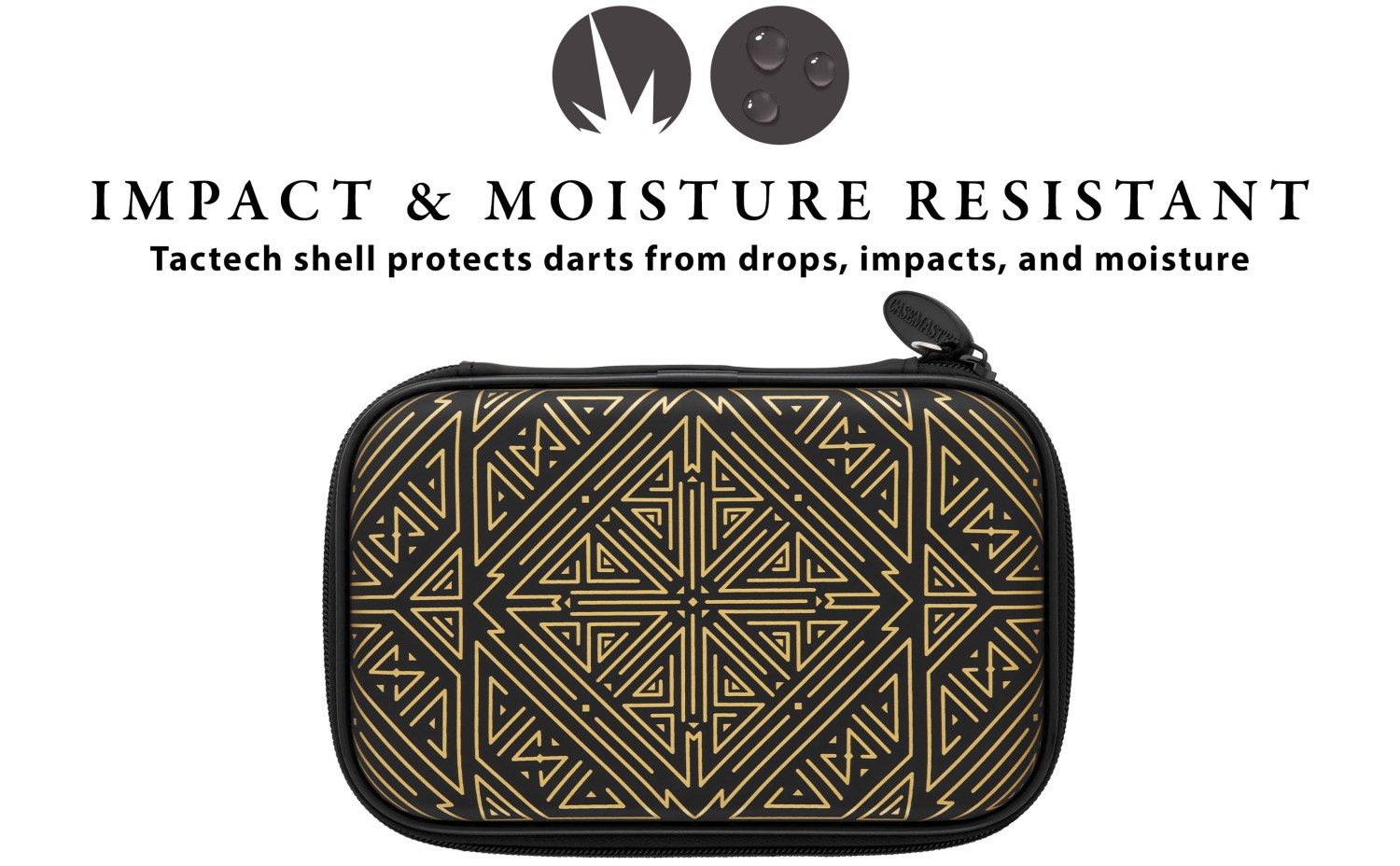 The Casemaster Sentinel Art Series dart case is perfect for a night of darts. Each Art Series dart case features an exclusive printed design that is sure to stand out. This dart case's wide profile can comfortably hold two sets of darts, a total of six, without crushing your flights. The molded Tactech shell holds up against drops, repels moisture, and keeps your darts safe from the elements, ensuring you're always game-ready. Foam inserts secure your darts so they don't bounce around, and the perfect fit pockets keep your accessories organized. The exterior foamed ridges give extra grip so the case won't slide out of your hands, or off slippery surfaces. Darts and accessories sold separately.
Holds 6 Darts - Carries two sets of fully assembled steel or soft tip darts without crushing them, and works with all types and shapes of flights, including molded flights
Expansive Storage - The six perfect-fit pockets and large zippered pocket can carry all the shafts, flights, and any other dart accessories you need, as well as cash or IDs
Impact and Moisture Resistant - Durable and rigid Tactech outer shell protects your darts from drops, impacts, and moisture
Superior Construction - This dart case features a textured grip, strong zipper, form-fitting foam slots, an elastic band to keep everything secure, and an exclusive printed design
Darts and Accessories are not included
Warranty - Limited 90 Day
Product Details
| | |
| --- | --- |
| Length: | 7.5 in |
| Width: | 5.0 in |
| Height: | 1.75 in |
| Weight: | 0.75 lbs |
WARNING: This product may expose you to chemicals such as DEHP & DINP which is known to the state of California to cause Cancer, birth defects and/or other reproductive harm. For more information, please go to P65Warnings.ca.gov
Questions about this warning? Check out our Prop 65 info page.
Shipping
This item Ships to
Delivery
Estimated between and
Our shipping team makes every effort to ship within 1-2 business days. Learn more here.
Fast Shipping

We work hard to ship your order as soon as possible, even orders with free shipping! We ship most orders out the same business day when placed before 1:00 PM Central time. Large game tables typically only take 1-2 business days to ship - one of the fastest ship times in the industry. Free shipping and any shipping estimates apply to US shipments only. Learn more about our shipping policies here.

Quality Guarantee

We stand by the quality of our products. If there's a defect, it breaks, or you've changed your mind, simply contact us and we'll work to make it right.

Manufacturer Direct

By shopping directly from GLD Products, we guarantee you're shopping the largest selection of Viper, Fat Cat, Casemaster, and Mainstreet Classics products found anywhere, on- or off-line. You can rest assured the product you receive is 100% authentic, and if anything goes wrong or you have any questions, our knowledgeable support staff is just an email away.

Secure Checkout

Financial security is essential when buying online. That's why we never store any of your payment information. We don't even see it! All payments are processed directly through Paypal, so your information is private, safe, and secure.