Free Shipping

When you spend $50 and more

Quality Guarantee

Your happiness is our priority

Manufacturer Direct

Shop direct

Secure Checkout

Always private, safe, and secure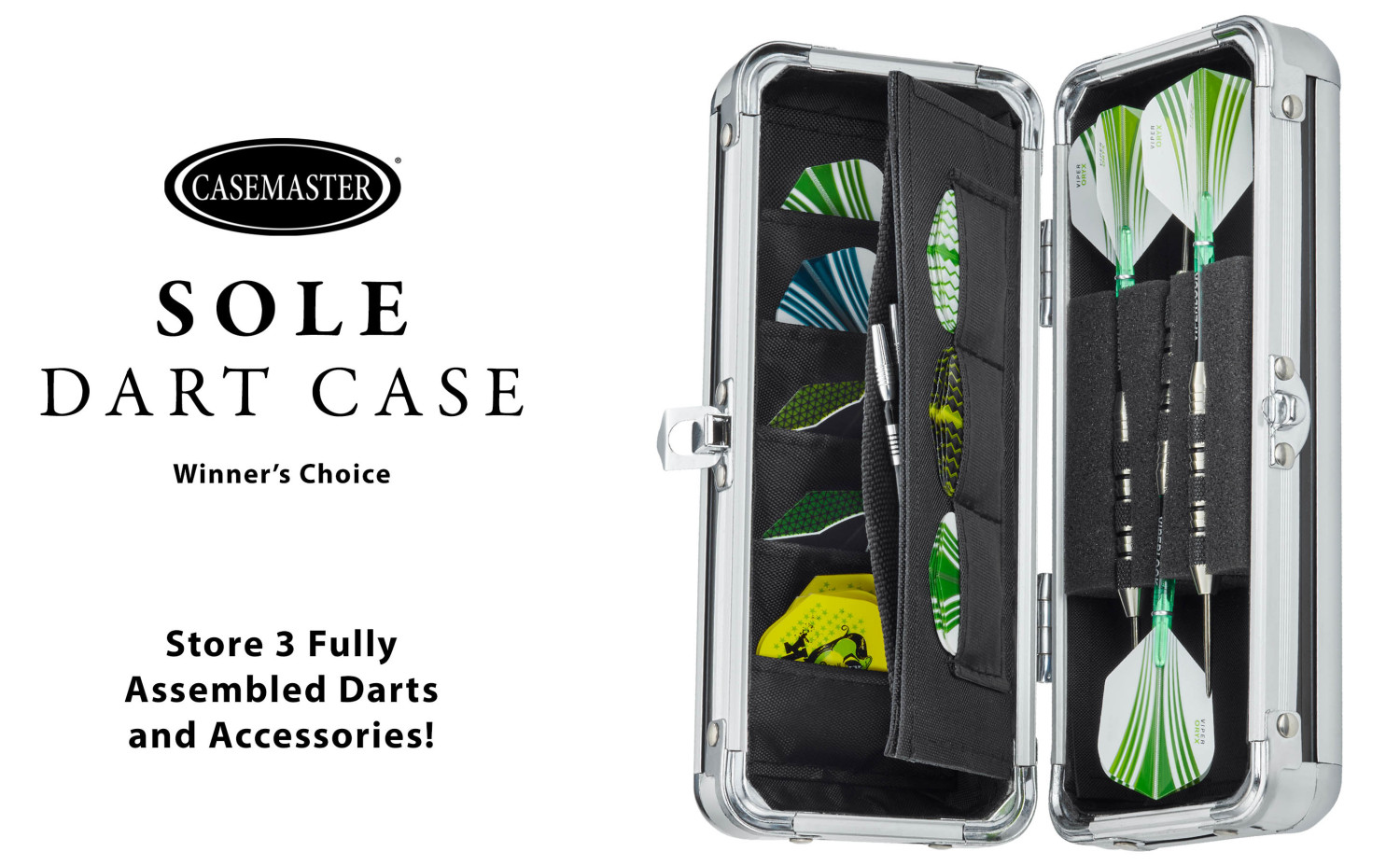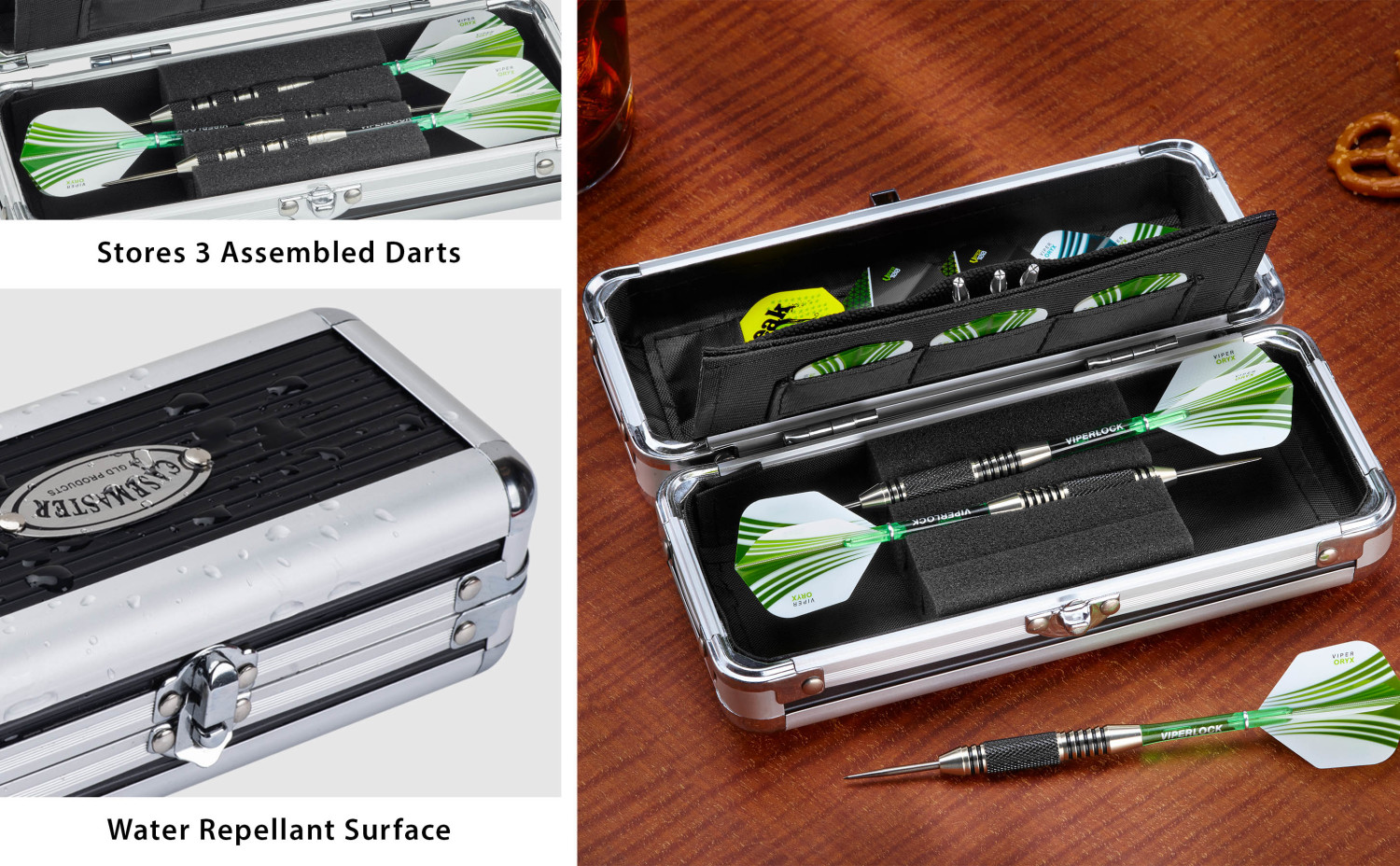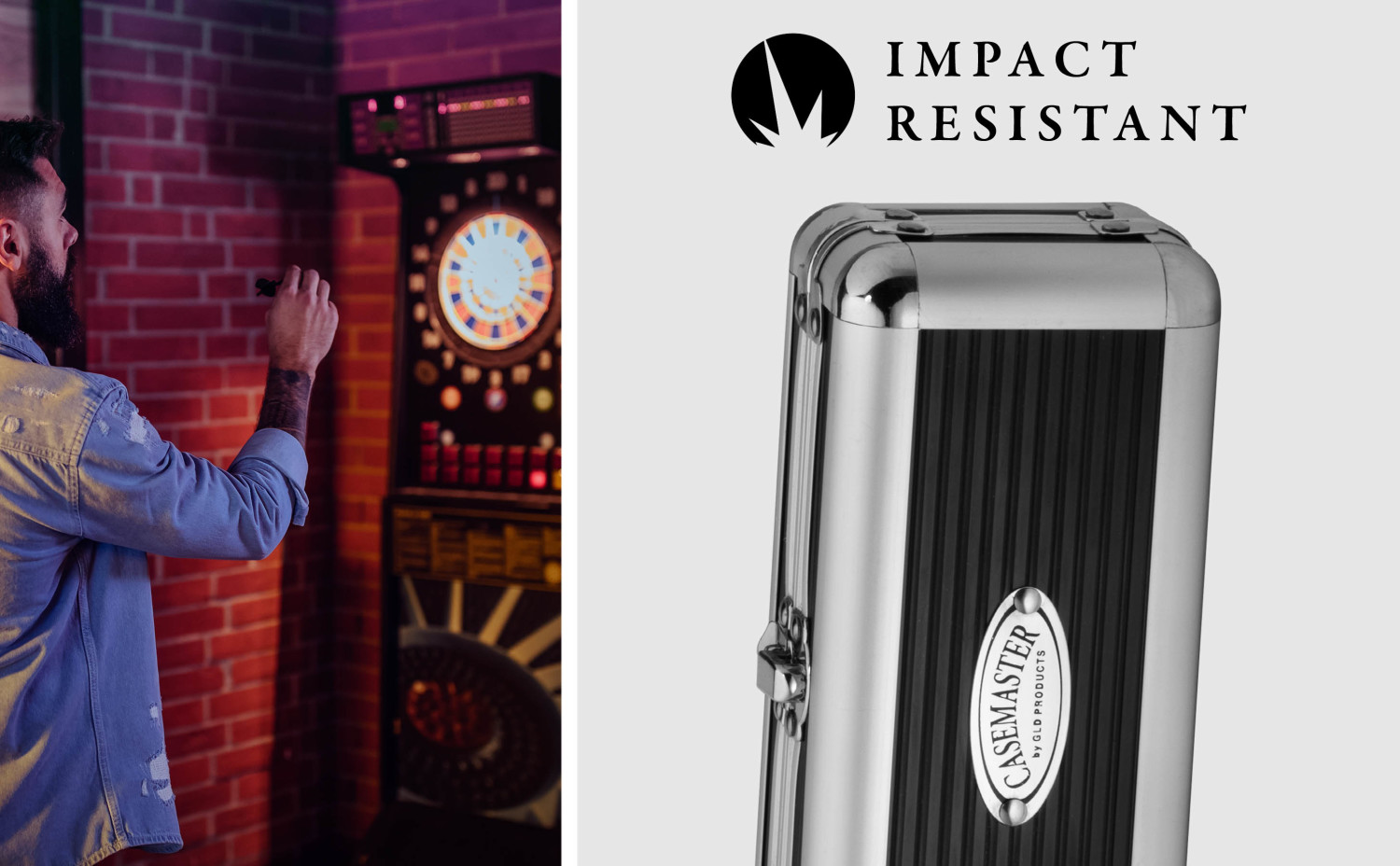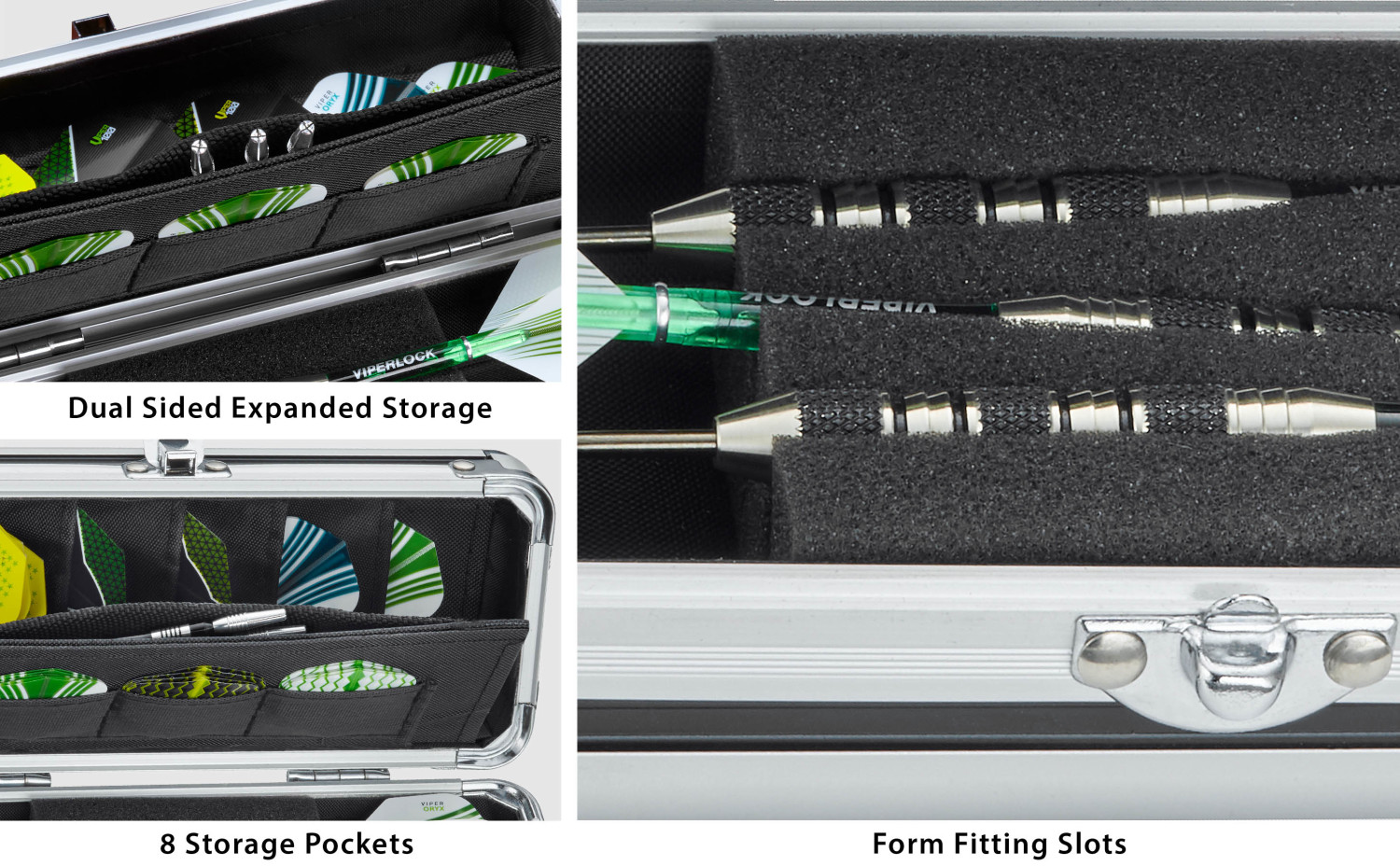 The ultimate mobile solution in darting storage is now at your fingertips with the Casemaster Sole Three Dart Aluminum Dart Case! Constructed from lightweight aluminum, the Sole combines both hardy strength of materials with easy-to-carry portability for a complete package. The Sole packs enough storage to suit even the most serious darters. The prized possession of any darter is obviously their darts, and the Sole can store three of them a complete sets! Whether you're carrying extras to lend out or you've got to have the right dart for the situation, we've got you covered. Each dart is locked into a foam protective insert with plenty of space at either end, so you won't have to fold down your flights, leading to longer lifespans and a truer flight path. Both steel tip darts and soft tip darts will fit nicely into this stylish case. In addition to dart storage, the Sole can hold an armory's worth of dart supplies to keep you on target and your darts in top form. With three pockets for extra flights, you'll never be without replacements. Additionally, the Sole features three mini sleeves for extra shafts or dart wrenches, so they won't roll around loose in the case, or worse, get lost. This great looking durable case is backed by GLD Products' 90 day guarantee, should something go wrong.
Tough Aluminum Shell - Aluminum is the perfect case material as it provides strength in a lightweight, slim dart case that fits most anywhere.
Holds Three Darts - Enough storage space for three darts, a complete set!
Expanded Storage - Tons of additional storage space for everything else you need at a dart outing: three pockets for extra flights and three mini pockets for shafts.
Locking Foam - Solid foam insert locks darts into place securely, so they don't jostle around in the case.
Guaranteed Warranty - Product is backed by our 90 day limited warranty.
Warranty - Limited 90 Day
Product Details
| | |
| --- | --- |
| Length: | 7.4 in |
| Width: | 3.25 in |
| Height: | 2.5 in |
| Weight: | 0.6 lbs |
WARNING: This product may expose you to chemicals such as DEHP & DINP which is known to the state of California to cause Cancer, birth defects and/or other reproductive harm. For more information, please go to P65Warnings.ca.gov
Questions about this warning? Check out our Prop 65 info page.
Shipping
This item Ships to
Delivery
Estimated between and
Our shipping team makes every effort to ship within 1-2 business days. Learn more here.
Fast Shipping

We work hard to ship your order as soon as possible, even orders with free shipping! We ship most orders out the same business day when placed before 1:00 PM Central time. Large game tables typically only take 1-2 business days to ship - one of the fastest ship times in the industry. Free shipping and any shipping estimates apply to US shipments only. Learn more about our shipping policies here.

Quality Guarantee

We stand by the quality of our products. If there's a defect, it breaks, or you've changed your mind, simply contact us and we'll work to make it right.

Manufacturer Direct

By shopping directly from GLD Products, we guarantee you're shopping the largest selection of Viper, Fat Cat, Casemaster, and Mainstreet Classics products found anywhere, on- or off-line. You can rest assured the product you receive is 100% authentic, and if anything goes wrong or you have any questions, our knowledgeable support staff is just an email away.

Secure Checkout

Financial security is essential when buying online. That's why we never store any of your payment information. We don't even see it! All payments are processed directly through Paypal, so your information is private, safe, and secure.