Fat Cat Polar Blast 6' Folding Air Hockey Table
Order in the next to get it by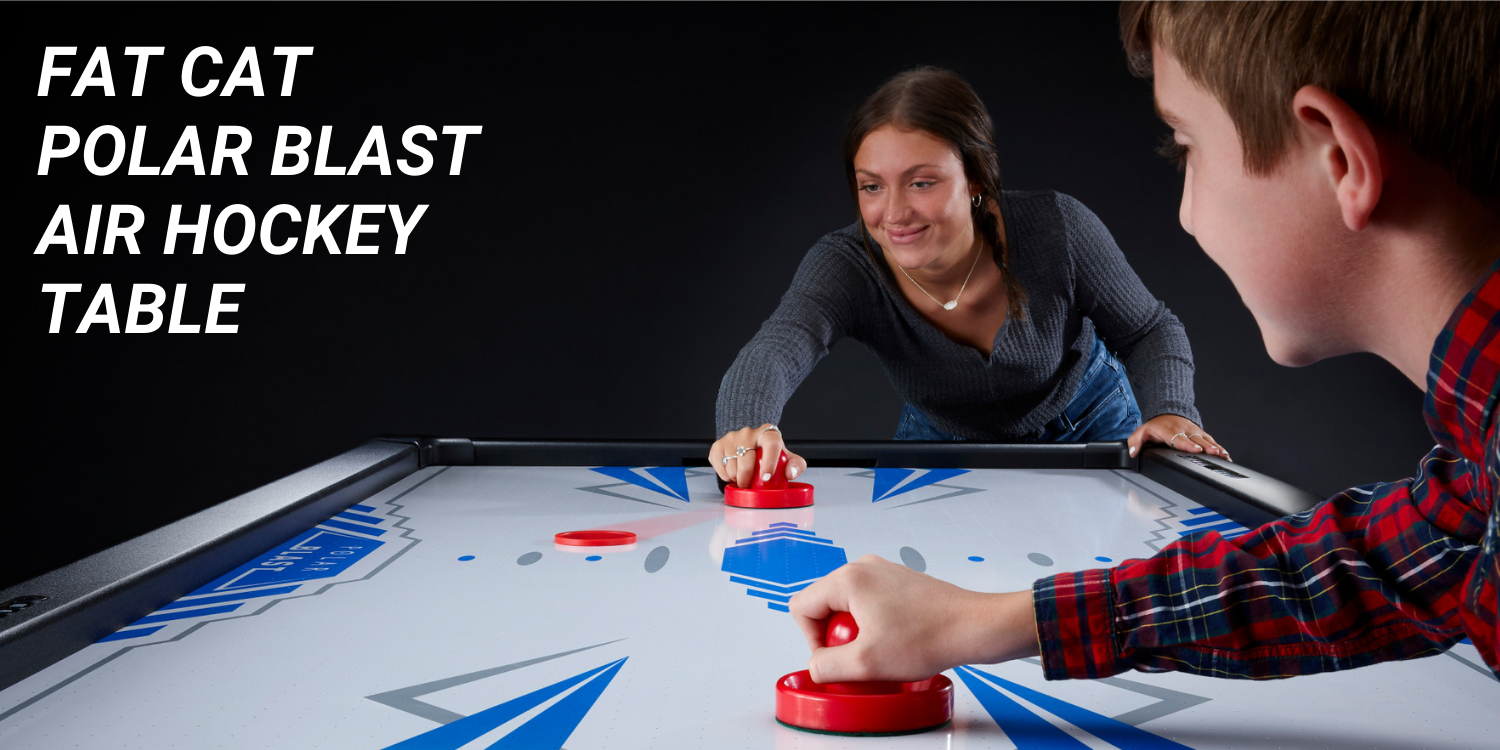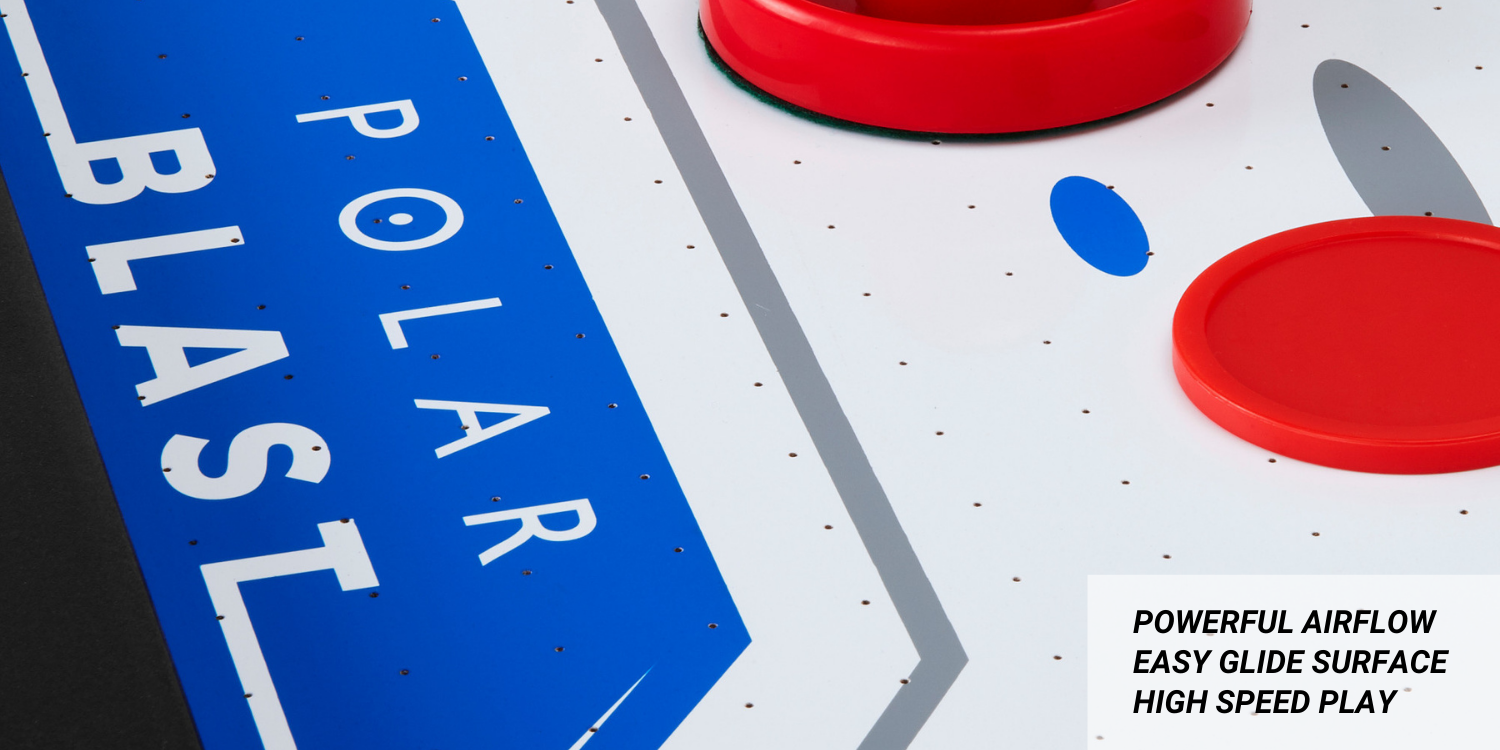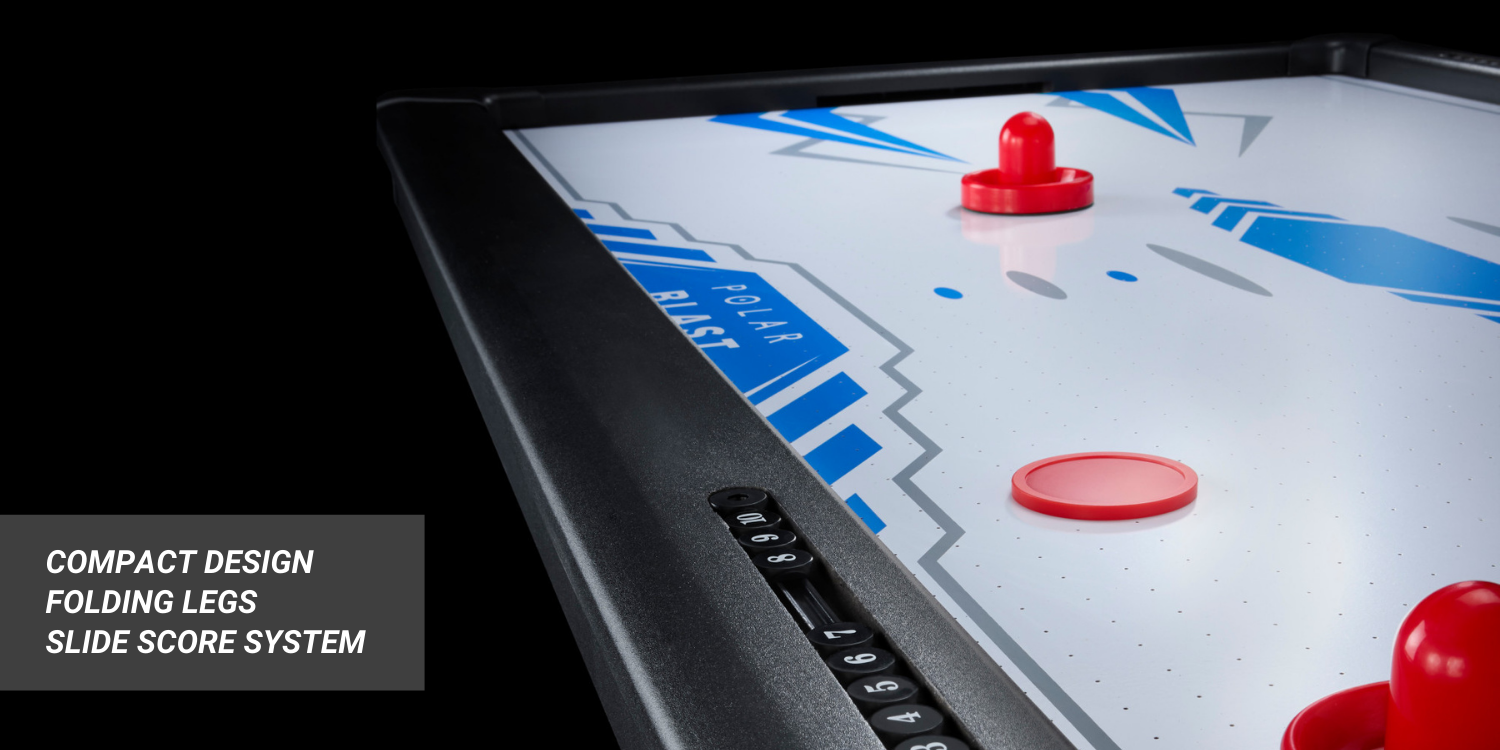 For quick and easy fun, there's none better than the Polar Blast Air Hockey Table with foldable legs.
This innovative design couples compact construction with surprising portability. For those that are tight on space and want to enjoy their favorite classic table game, the Polar Blast is the perfect solution! High strength material means not sacrificing quality for space, as the surface of the Polar Blast will be sure to play smooth and fast. Featuring a sleek modern playfield, this air hockey table will complement any decor. Easy setup and the included Play Package mean you and your friends can get started playing right out of the box in no time.
Folding design - Innovative design allows for quick setup, convenient portability, and easy storage
Powerful airflow - Keeps the puck gliding at high speeds for exciting games
High quality - Lightweight play and portability with braces maximizing stability and strength
Exciting play graphics - Exclusive playfield design brings new excitement to your game night!
Includes everything - All of the accessories needed to play: two pucks and two pushers
Product Details
| | |
| --- | --- |
| Length: | 76 in |
| Width: | 43 in |
| Height: | 32 in |
| Weight: | 149 lbs |
| Warranty: | 90 days |
WARNING: This product may expose you to chemicals such as Formaldehyde which is known to the state of California to cause Cancer, birth defects and/or other reproductive harm. For more information, please go to P65Warnings.ca.gov
Questions about this warning? Check out our Prop 65 info page.
Shipping
This Item Ships to
Delivery
Estimated between and
Will usually ship within 1-2 business days.
We ship our products right away.
Your order will ship from Muskego, WI. Small parcel shipments typically take 3-5 days to arrive. LTL shipments (most game tables) typically take 5-10 days to arrive. All estimates apply to US shipments only. Free shipping applies to the contiguous United States.

Returns are easy.
Simply contact us for a returns number and send your item back to our warehouse. We'll get you a replacement or refund in a snap!
100% Quality Guarantee
We stand by the quality of our products. If there's a defect, it breaks, or you've changed your mind, simply contact us and we'll work to make it right.

Fast Shipping
We work hard to ship your order from our warehouse as soon as possible, even orders with free shipping! We ship most items out the same business day when placed before 2:00 PM Central time. Larger items like table games typically take only 1-2 business days to ship - one of the fastest ship times in the industry. All estimates apply to US shipments only. Free shipping applies to the contiguous United States. Learn more about our shipping policies here.


Manufacturer Direct
By shopping directly from GLD Products, we guarantee you're shopping the largest selection of Viper, Fat Cat, Casemaster, and Mainstreet Classics products found anywhere, on- or off-line. You can rest assured the product you receive is 100% authentic, and if anything goes wrong or you have any questions, out knowledgeable support staff is just a phone call or email away.

Secure Checkout
Financial security is essential when buying online. That's why we never store any of your payment information. We don't even see it! All payments are processed directly through Paypal, so your information is private, safe, and secure.